Goodbye, Weeds
Please choose a format above.
Our new short Goodbye, Weeds is a product of a different time, a time when a commercial for weed killer wasn't just something you waited impatiently to click "Skip" on so you could get to a YouTube video of a puggle farting in its sleep. Far more than that, Goodbye, Weeds is a 17 minute film, complete with animated segments, actual Hollywood actors doing their best imitation of the Thin Man movies, gigantic plantation-style homes and a lush golf course. You can almost feel the hand of Don Draper behind it all (warning: do not actually feel the hand of Don Draper, there's no way to know where it's been).
But there's still one thing plaguing the perfect life of this obviously wealthy "middle-class everyman" - that most treacherous of beasts, the common yard dandelion. But not for long, because the greenskeeper at our man's country club has some advice - grab a big metal canister and drench every inch of your property in Weed-No-More! It's safe for dogs, kids, heck you can stir it into your Yoo-Hoo if you want!
So dig in to a lawn care commercial with a bigger budget than the last three Air Bud movies and join Mike, Bill, and Kevin in saying Goodbye, Weeds!
Digital Video file formats
DVD Video (MPEG-2) (727.01 MB)
mp4 for mobile devices (144.14 MB)
mp4 for Tablets and TVs (205.88 MB)
All digital products you purchase from RiffTrax.com are DRM-free, can be played across a large variety of devices, and are yours to keep ... forever! Even if you have a hard drive meltdown, you can always log back into the site and re-download all of your previous purchases.
For our Download and Stream products, you can stream the product to your computer or to your TV via Chromecast, or download to a device that can play the MP4 file format. For more information on our video formats, please see this KB article.
Just the Jokes are simply MP3 files which are DRM free and can be enjoyed on any device that can play this common audio format.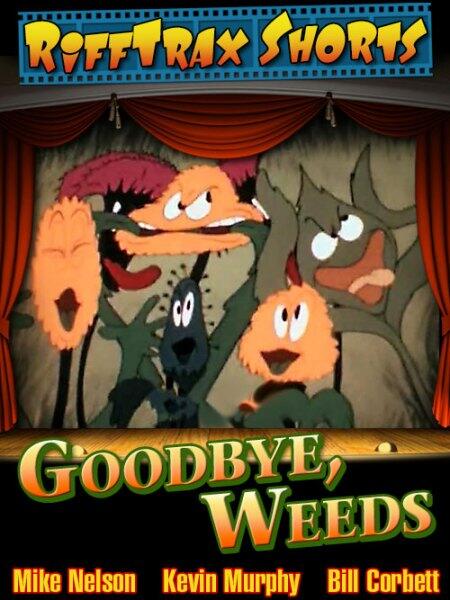 Riffed By