Music by the RiffTones!
Funky Hobgoblins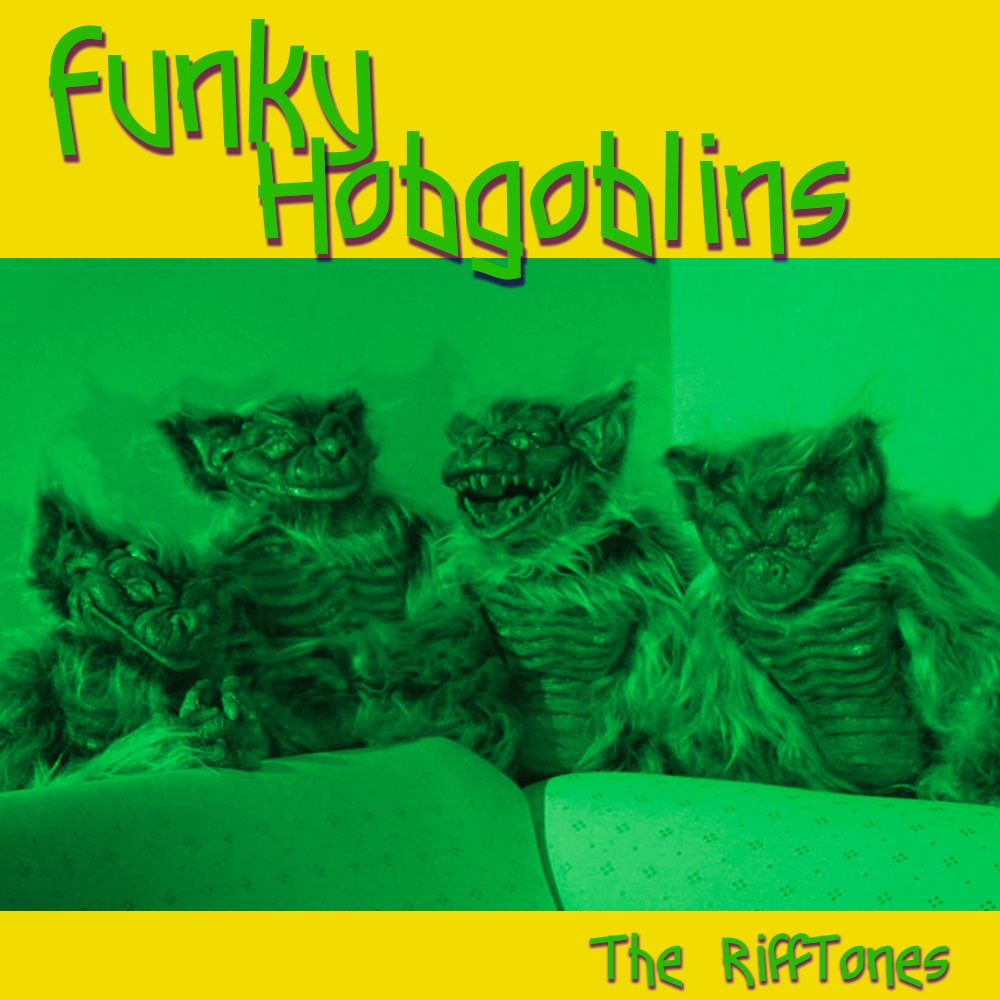 Premiering at the end of our Hobgoblins Live show, enjoy our latest RiffTones song about those rubber puppets!
(He's a) Star Raider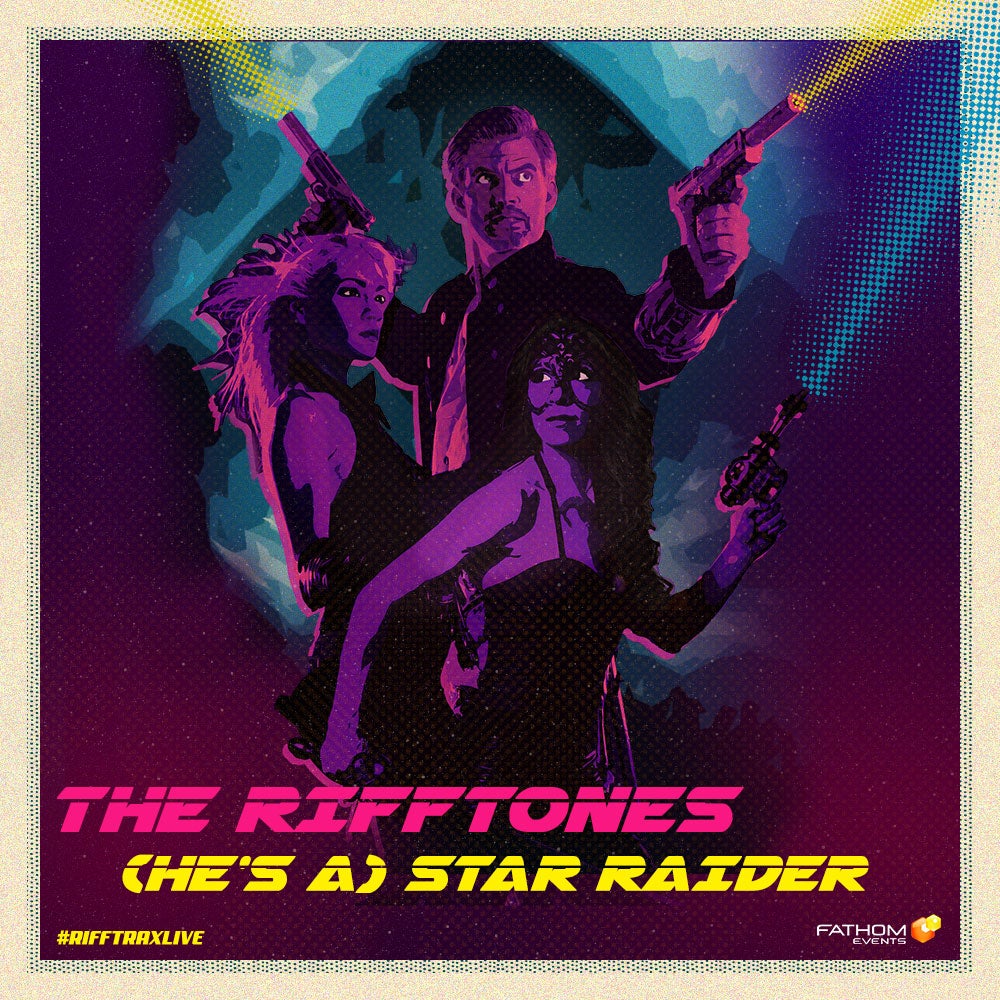 It's the theme song that Star Raiders deserved, but didn't have the budget to afford! Inspired by the RiffTrax Live: STAR RAIDERS event, The Rifftones dug down deep to bring you this rockin' tune about stars - and raiding them!
The Legend of Octaman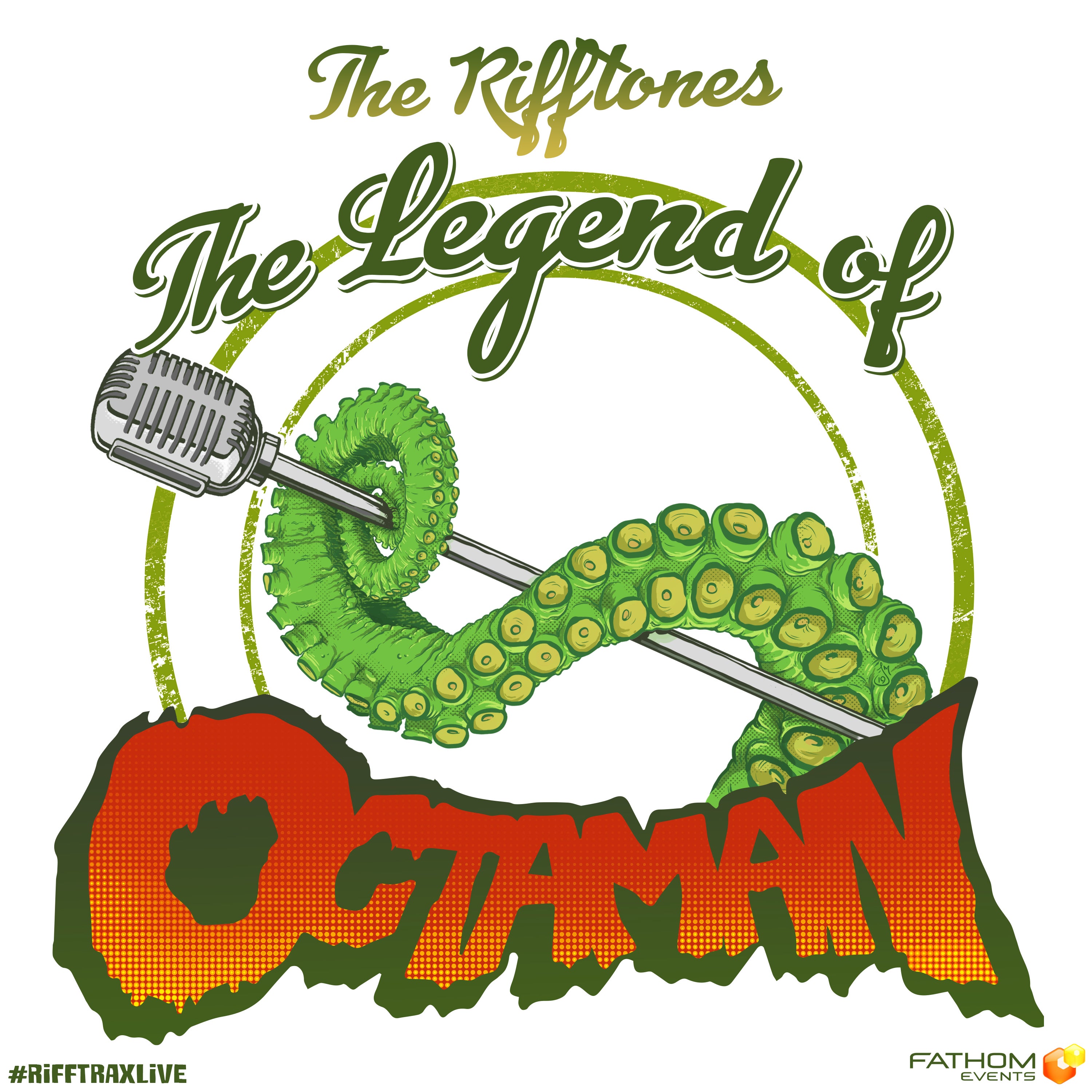 Inspired by RiffTrax Live: OCTAMAN comes a song befitting such a creature of legend!
Krull! The Legendary Theme Song
KRULL! The planet that lifts my soul!
As heard at the end of RiffTrax Live: KRULL, this is our epic theme song detailing the adventures of Colwyn, Lyssa, the Beast, Rell the Cyclops, and that other guy who turns into a dog!
Mutiny of Love
Inspired by RiffTrax Live: SPACE MUTINY, here's the RiffTones' unofficial theme song for the film Space Mutiny, "Mutiny of Love."
Samurai Cop Rockin' Action Theme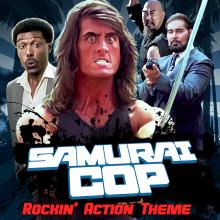 Kevin Murphy and The RiffTones perform the SAMURAI COP Rockin' Action Theme! As heard during the end credits of RiffTrax Live: SAMURAI COP!
SAMURAI COP, the most 80s movie from the 90s you've ever seen, was lacking only one thing to make it the perfect representation of the era: a rockin' theme song! So we at RiffTrax are happy to fill this need.
Is it the action theme song a movie like SAMURAI COP deserves--nay, needs? Bingo!
Listen to a rockin' clip:
Loading music player...
Music for Riffing (Digital Album)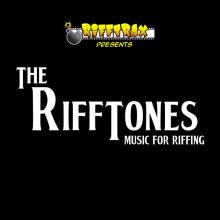 By overwhelming popular demand (Kevin thought it would be a good idea) RiffTrax proudly presents The Rifftones and their first collection: *Music for Riffing*. Bill Corbett, Kevin Murphy and Mike Nelson, the same golden throats (may not be actual gold) that brought you all those marvelous songs on Mystery Science Theater 3000 once again pick up their zithers and humanatones to bring you ten songs inspired by the movies they've so lovingly riffed.
Shake your maracas with the Zombie Mambo. Embrace your inner teenage bloodlust with the Twilight-inspired Sparkly Vampires. Sing your way through the Little Shop of Horrors with Eat Me, or hurl yourself back to the synth-laden eighties on a Missile to Your Heart. And if you buy the full album, you'll receive two toe-tapping bonus tracks!
So grab your nose flute and play along, and watch this spot for more great Rifftones music. And if you buy the full album, you'll receive two toe-tapping bonus tracks and a handsome digital booklet.
Track list:
Plans One through Nine
Reefer Boy
Eat Me
(Party at the) House on Haunted Hill
Sparkly Vampires
Missile to your Heart
Come to the Carnival
Fine
Zombie Mambo
Love theme from Jaws (When a Man Loves a Shark)
Animation Samba (Bonus Track)
Diver Dan (Bonus Track)
RiffTrax Sings! (Digital album)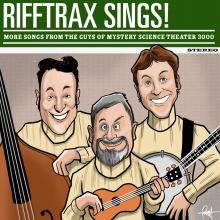 Here it is, a new collection of songs from Rifftrax - Golden Oldies, Platinum Newbies, and Rhodium… um, In-Betweenies. There's something for everyone here, Twilight lovers, Bond fans, kilt-wearers, Tolkien freaks, car chase junkies, lexicographers, horror freaks and those with a penchant for women with mustaches. That's pretty much everyone, right?
We hope you enjoy these ditties as much as we enjoy writing and singing them. So pour yourself a jug of moonshine, slip into your James Bond terry-cloth swim ensemble and swing away with Rifftrax!
Includes MP3 and burnable CD of the following tunes:
Swing Away (from Starship Troopers Kickstarter)
Bella's Lullaby
(The Ballad of) Rufus Amos Adams
James Bond is Having a Bad Day
Car Chase Boogie (from Starship Troopers Kickstarter)
Ghan-Buri Ghan (Parody of "Gone Daddy Gone" by Violent Femmes)
Yahtzee, You and I (Me) (from Starship Troopers Kickstarter)
Moon Shine
Planet of Dinosaurs Theme
Voodoo Man (Inspired by the Bela Lugosi Classic)
Alphabet of Love (from Starship Troopers Kickstarter)