Fears of Children
Something you should know:
Rated TV-14 for a scene where a turtle gets kicked.
Please choose a format above.
There are two kinds of RiffTrax shorts.
The first are the straightforward ones, the ones where they teach a grown man not to use poisonous snakes as suspenders or a sentient belt sander shows a girl the error of her ways. Then there's the nutty ones. The ones where, say, a depressed kid drowns his teddy bear, a guy dropkicks a turtle, or parents sleep in separate beds because their kid is too big of a weiner.
ALL of those things happen in Fears of Children! It tells the story of Paul, a boy whose general vibe is "shellshocked Urkel."  He's terrified to do things most boys love, like "riding bikes", "exploring caves" and "being in the same room as your father." This of course produces some of the best Angry RiffTrax Parenting this side of David & Hazel.
If you had a nickel for every laugh-out-loud moment in this short, you'd be able to afford all the roast beef you want. Join Mike, Kevin, and Bill for Fears of Children.
Digital HD Video file formats
Legacy devices (82.01 MB)
All digital products you purchase from RiffTrax.com are DRM-free, can be played across a large variety of devices, and are yours to keep ... forever! Even if you have a hard drive meltdown, you can always log back into the site and re-download all of your previous purchases.
For our Download and Stream products, you can stream the product to your computer or to your TV via Chromecast, or download to a device that can play the MP4 file format. For more information on our video formats, please see this KB article.
Just the Jokes are simply MP3 files which are DRM free and can be enjoyed on any device that can play this common audio format.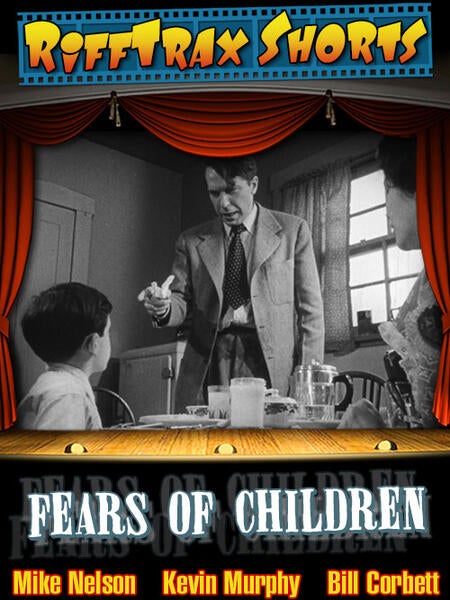 Riffed By