David and Hazel: A Story in Communication
Please choose a format above.
Sometimes, we find something special. Something so strange, so distinct, and so wonderfully sad that by the time it ends we're curled on the floor, guts cramped from laughing, clutching clumps of our own freshly-pulled hair as the keepers come to usher us back into our comfortable pens. David and Hazel: A Story in Communication is just such a thing. What the now-classic Setting Up A Room did for, well, setting up a room, David and Hazel does for the gradual, quiet collapse of a 1960s American marriage. That may not sound particularly hilarious to you, in fact quite frankly it probably shouldn't, but trust us, it's a journey you'll be glad you took.
Nearly 30 minutes long, packed with tension and vintage office scenes - if the popular AMC show were called Sad Men instead, this would be that show. Instead of Don Draper we have David: not quite as sexy, perhaps, but just as distant and seemingly confused by the presence of a wife and children in his home. When there's trouble at work and his devoted, quivering Hazel decides to ask about it, the action* really heats up (*infinite icy silence).
All that, plus a freakish son who's at least 75% alien and a roast beef dinner scene that stands as a master class in Dysfunctional Family Planning. Let Mike, Kevin and Bill bring David and Hazel into your home, but don't you dare ask how or why it was made because that's simply not your concern, dear.
Digital Video file formats
Legacy devices (115.42 MB)
All digital products you purchase from RiffTrax.com are DRM-free, can be played across a large variety of devices, and are yours to keep ... forever! Even if you have a hard drive meltdown, you can always log back into the site and re-download all of your previous purchases.
For our Download and Stream products, you can stream the product to your computer or to your TV via Chromecast, or download to a device that can play the MP4 file format. For more information on our video formats, please see this KB article.
Just the Jokes are simply MP3 files which are DRM free and can be enjoyed on any device that can play this common audio format.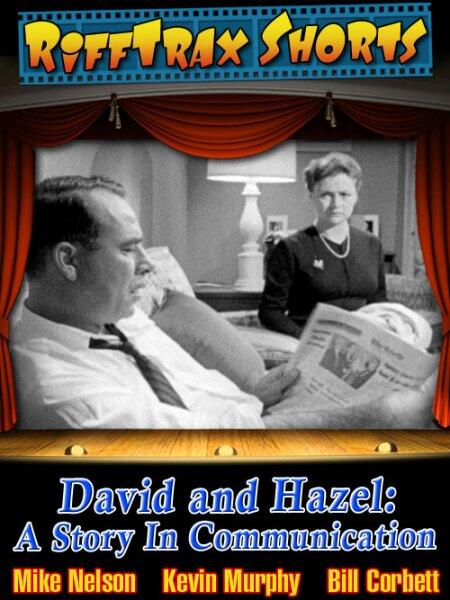 Riffed By