A Christmas Carol (Coronet)
Please choose a format above.
Since every entertainment franchise that has ever existed has put out their own version of Charles Dickens' A Christmas Carol, it's only fitting that the maniacs at Coronet Films decided to make their own.
Apparently filmed during the Rutherford B. Hayes administration, Coronet opted not to use their stable of regulars in favor of a bunch of guys who probably were born before man had mastered flight. Which is a real shame: Mr. Bungle would have made a great Scrooge, that big-lipped pillow that harrasses Reggie could have been Marley, and Skipper the Racist Dog could have been Tiny Tim.
Ah well, just be thankful that the folks at ACI never made one!
Digital HD Video file formats
Legacy devices (97.14 MB)
All digital products you purchase from RiffTrax.com are DRM-free, can be played across a large variety of devices, and are yours to keep ... forever! Even if you have a hard drive meltdown, you can always log back into the site and re-download all of your previous purchases.
For our Download and Stream products, you can stream the product to your computer or to your TV via Chromecast, or download to a device that can play the MP4 file format. For more information on our video formats, please see this KB article.
Just the Jokes are simply MP3 files which are DRM free and can be enjoyed on any device that can play this common audio format.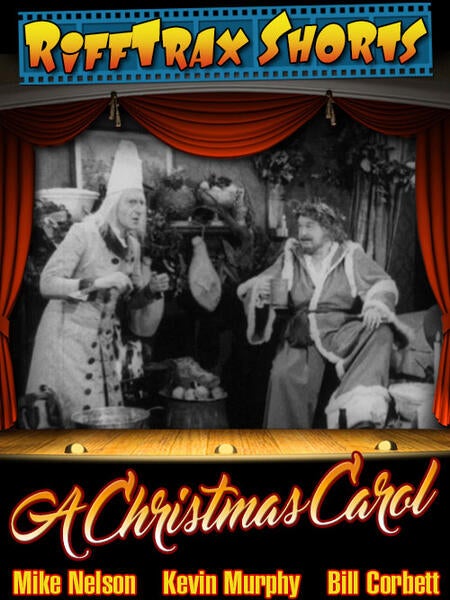 Riffed By