Values: Understanding Ourselves
Please choose a format above.
Values: Understanding Ourselves is the tale of three small boys who find a rusty hubcap in an abandoned lot and take turns rubbing it and wishing for it to turn them into a fellow classmate.  "Stop right there", you are no doubt saying. "If Hollywood decides to revisit that played out, 'three boys find a hubcap and rub it' plot one more time, I will just freak out man!!!"
Yes, by now it's a bit of a cliche.  But we think you will find that this particular "Three boys and a hubcap" story brings something new to the table: complete and utter incoherence.  The message, is ostensibly, "values".  And it's quite likely that back in the fifties, the term "values" had an entirely different meaning, as did "gay" or "internet".*  But we've been unable to discern that meaning.  Our best guess so far is that it meant "nougat".
Join Mike, Kevin and Bill in the abandoned lot of your imagination, for Nougat: Understanding Ourselves.
*It meant "gay", oddly enough. 
Digital Video file formats
High Quality (MPEG-2) (274.62 MB)
Source audio (mp3) (8.03 MB)
Commentary (mp3) (6.29 MB)
All digital products you purchase from RiffTrax.com are DRM-free, can be played across a large variety of devices, and are yours to keep ... forever! Even if you have a hard drive meltdown, you can always log back into the site and re-download all of your previous purchases.
For our Download and Stream products, you can stream the product to your computer or to your TV via Chromecast, or download to a device that can play the MP4 file format. For more information on our video formats, please see this KB article.
Just the Jokes are simply MP3 files which are DRM free and can be enjoyed on any device that can play this common audio format.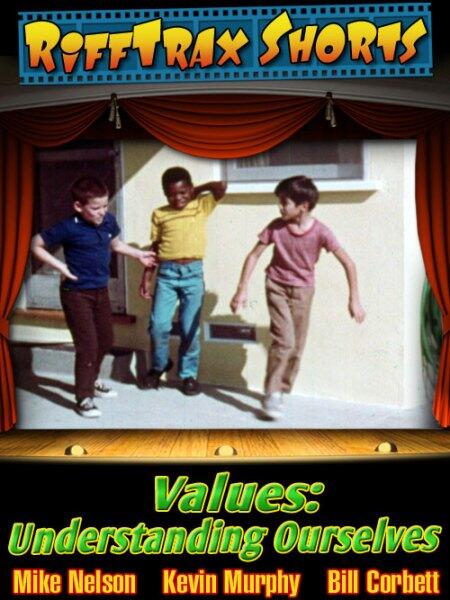 Riffed By