Truck Song
Please choose a format above.
When you think of truckers you think of a lot of things: CB Radios, speed, pee bottles, ridiculous arm wrestling training contraptions. Rarely would "The Uplifting Power of Song" be high on your list. Truck Song aims to change that!
It of course fails miserably. Trucking is no better subject for a musical than say, one of our slightly more obscure founding fathers, one who never got to be president but still somehow made it onto our currency. It doesn't help that the titular song sounds like someone asked the janitor at ACI to write you an "ACI style song" and then recorded what happened when he was drooling on a synthesizer in confusion.
Based on a book (Finnegans Wake, we think), Truck Song is quite possibly the only short in our catalog that you can get to honk if you do that pulling down arm motion out your window. Join Mike, Kevin, and Bill for the short that puts the F-U-N in "Ten Four, good buddy!" (Provided you rearrange the letters and add in a bunch of other letters.)
Head Writer
Mike Nelson
Additional contributors:
Conor Lastowka - Senior Writer
Sean Thomason - Senior Writer
Contributing Writer: Molly Hodgdon
Digital HD Video file formats
Legacy devices (54.17 MB)
All digital products you purchase from RiffTrax.com are DRM-free, can be played across a large variety of devices, and are yours to keep ... forever! Even if you have a hard drive meltdown, you can always log back into the site and re-download all of your previous purchases.
For our Download and Stream products, you can stream the product to your computer or to your TV via Chromecast, or download to a device that can play the MP4 file format. For more information on our video formats, please see this KB article.
Just the Jokes are simply MP3 files which are DRM free and can be enjoyed on any device that can play this common audio format.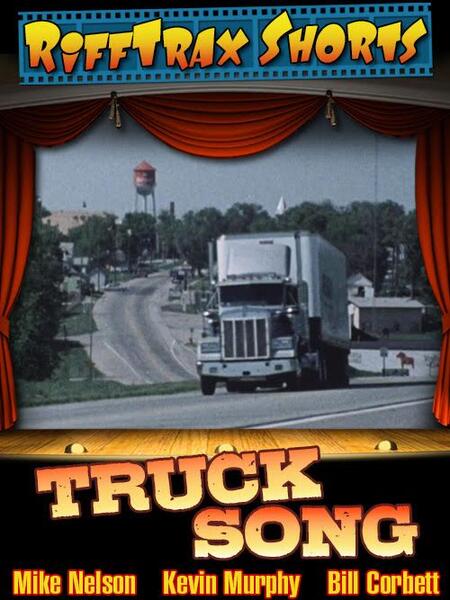 Riffed By