The Water We Drink
Please choose a format above.
The Water We Drink is The Short We Riff, full of The Jokes We Tell to inspire The Laughs You'll Laugh!
This is one of those vintage educational shorts that breaks down the complex details of something most people never encounter in their lives: water. What is it? Where does it come from? What can you do with it? Is the puddle under the horse water? No, no it isn't, and you shouldn't drink it. And there's a lot more to learn about water, but fear not, this Coronet short is ready to bring all that moist knowledge right to our dried-up dusty brains!
Not to be confused with The Shape of Water We Drink, that's a much naughtier film. Get thirsty for The Water We Drink with Mike, Bill, and Kevin!
Digital HD Video file formats
Legacy devices (36.83 MB)
All digital products you purchase from RiffTrax.com are DRM-free, can be played across a large variety of devices, and are yours to keep ... forever! Even if you have a hard drive meltdown, you can always log back into the site and re-download all of your previous purchases.
For our Download and Stream products, you can stream the product to your computer or to your TV via Chromecast, or download to a device that can play the MP4 file format. For more information on our video formats, please see this KB article.
Just the Jokes are simply MP3 files which are DRM free and can be enjoyed on any device that can play this common audio format.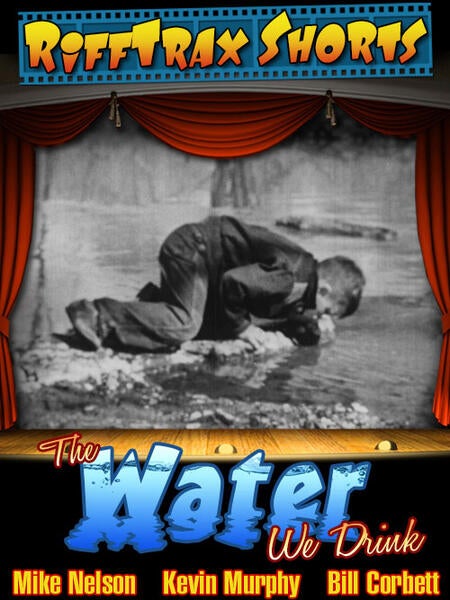 Riffed By