The Troublemaker
Please choose a format above.
Student Mel just loves to stir the pot at his high school, casting aspersions on one classmate's virtue, and the football ability of others. He even goes so far to rat out the quarterback for being out past curfew!
At the dance following a game the team loses, Mel's classmates have had it up to here and confront him. He is told in no uncertain terms to beat it! Fortunately, the narrator steps in before things get really ugly and asks the typical "Discussion Problems in Group Living" questions. So there actually will be a test!
Digital Video file formats
Legacy devices (49.58 MB)
All digital products you purchase from RiffTrax.com are DRM-free, can be played across a large variety of devices, and are yours to keep ... forever! Even if you have a hard drive meltdown, you can always log back into the site and re-download all of your previous purchases.
For our Download and Stream products, you can stream the product to your computer or to your TV via Chromecast, or download to a device that can play the MP4 file format. For more information on our video formats, please see this KB article.
Just the Jokes are simply MP3 files which are DRM free and can be enjoyed on any device that can play this common audio format.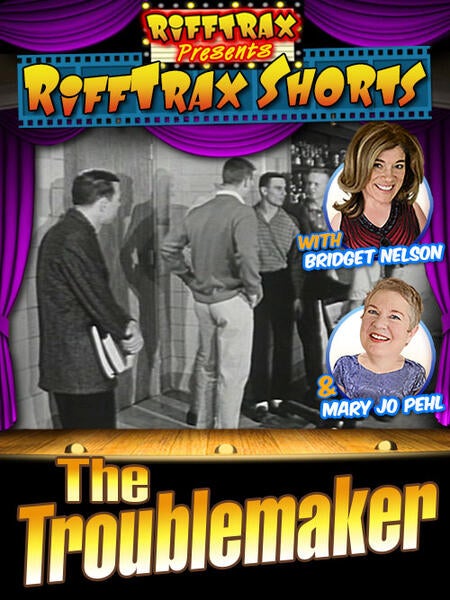 Riffed By