Spunky the Snowman
Something you should know:
Contains some naughty content, please preview before showing to actual children
Please choose a format above.
Hey kids*! Ever wonder what the Whizzo the clown of snowmen would look like? "No?" "Of course not?" "How did you get in here?"
Wrong answers kids! The correct answer is Spunky the Snowman! He's like Frosty's dirtbag second cousin, the kind of snowman who's had a tooth knocked out of his mouth at more than one wedding. Spunky's like Frosty without the charm or the clean arrest record. Put it this way, when you hear him going "thumpity thump thump", he's not romping over the fields of snow, if you know what we mean.
Join Mike, Kevin, and Bill for Spunky the Snowman. Now you've got something else to worry about.
Digital HD Video file formats
Legacy devices (29.91 MB)
All digital products you purchase from RiffTrax.com are DRM-free, can be played across a large variety of devices, and are yours to keep ... forever! Even if you have a hard drive meltdown, you can always log back into the site and re-download all of your previous purchases.
For our Download and Stream products, you can stream the product to your computer or to your TV via Chromecast, or download to a device that can play the MP4 file format. For more information on our video formats, please see this KB article.
Just the Jokes are simply MP3 files which are DRM free and can be enjoyed on any device that can play this common audio format.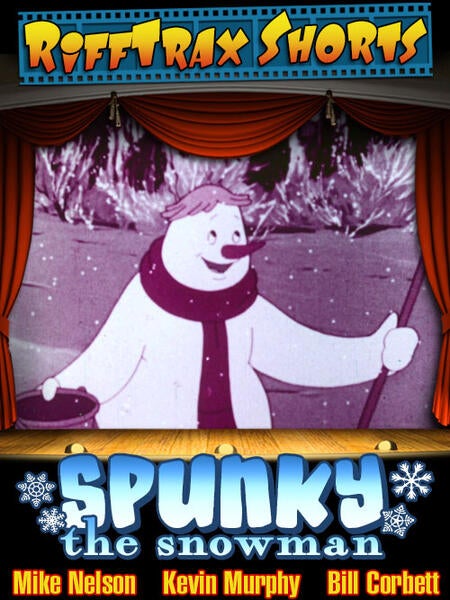 Riffed By