Someday
Please choose a format above.
It's the 70s! The pants are flared, the disco is thumping, and the educational shorts are meandering and pointless! In Someday we meet four children who discuss their plans for the future. We are not talking "Someday I want to be a doctor!" type plans. Lower your expectations to more of a "Someday I want to watch daddy pump gas" level.
So please enjoy this short featuring small children shopping for vegetables, carrying a wild chimp, and sailing a boat alone on San Francisco bay. Post-viewing discussion questions may include:
Where were the adults?
Did they reall sneak a camera into a professional baseball game?
Huh?
Think of a much better plan for what you want to do Someday and join Mike, Kevin, and Bill for a short so aimless you'll be stunned it wasn't made by ACI!
Digital HD Video file formats
Legacy devices (35.31 MB)
All digital products you purchase from RiffTrax.com are DRM-free, can be played across a large variety of devices, and are yours to keep ... forever! Even if you have a hard drive meltdown, you can always log back into the site and re-download all of your previous purchases.
For our Download and Stream products, you can stream the product to your computer or to your TV via Chromecast, or download to a device that can play the MP4 file format. For more information on our video formats, please see this KB article.
Just the Jokes are simply MP3 files which are DRM free and can be enjoyed on any device that can play this common audio format.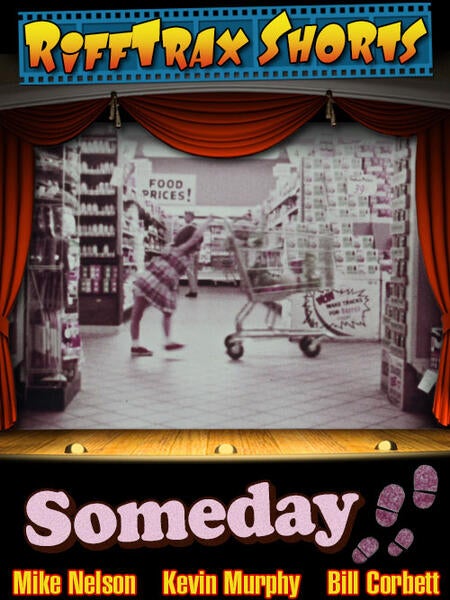 Riffed By