Santa Claus' Punch and Judy
Please choose a format above.
When you ponder ideal Christmas entertainment for children, do you think of a centuries-old tradition of violent puppetry, complete with domestic abuse and offensive minstrel-themed puppets thrashing each other? Well, you'd better--what's that? That IS what you think of? Exactly that? Yes, well I realize I asked, but it was intended as a rhetorical question, really a set-up for a joke--what's that? Oh, well I suppose that is a rather hackneyed structure for making a point, but...you know what, why don't you just get the hell out of here!
For EVERYONE ELSE, Santa Claus' Punch and Judy will serve as a disturbing, yet delightful, foray into puppet-based hate comedy that predates Jeff Dunham by hundreds of years! It's a special treat, as avid Punch and Judy enthusiasts, known as "Punch men" (these people actually exist) have named this particular performance "the best to have come from the States" (this is an actual quote).
Join Mike, Kevin, and Bill for Santa Claus' Punch and Judy: hilarious puppet mayhem that will have the kids laughing, and then sobbing in confusion, for years to come!
Digital Video file formats
High Quality (MPEG-2) (248.7 MB)
Source audio (mp3) (7.95 MB)
Commentary (mp3) (6.27 MB)
All digital products you purchase from RiffTrax.com are DRM-free, can be played across a large variety of devices, and are yours to keep ... forever! Even if you have a hard drive meltdown, you can always log back into the site and re-download all of your previous purchases.
For our Download and Stream products, you can stream the product to your computer or to your TV via Chromecast, or download to a device that can play the MP4 file format. For more information on our video formats, please see this KB article.
Just the Jokes are simply MP3 files which are DRM free and can be enjoyed on any device that can play this common audio format.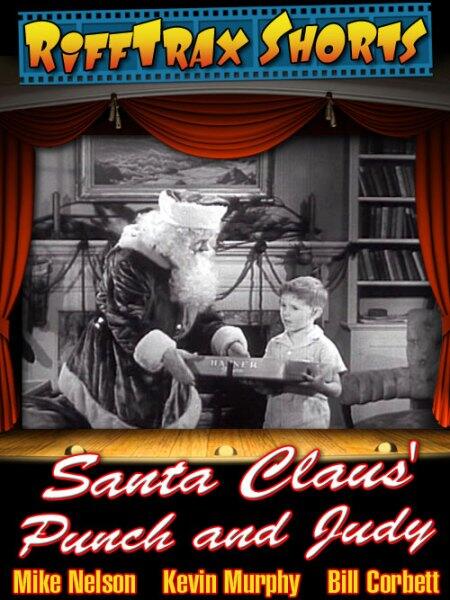 Riffed By