Prickly the Porcupine
Please choose a format above.
Quick! Say the first word that comes to mind when I mention porcupines. Ok... Sure, why not...That one's not really what we're looking for, but keep 'em coming...Ok, that's a little weird that you thought of that...Oh god! How would that even work!?!?
You know what, let's stop that exercise. NOT the results we were expecting. How would you even get the banana out of the rubber chicken once you were hooked on to the trapeze? You know what, it's not important. The word we were looking for was "salt". That's right, porcupines like the star of our latest short, Prickly, love salt and will stop at nothing to get one sweet, sweet lick of the decidedly non-sweet substance.
Dont believe us? Possibly because you've never heard this so-called "fact" before and it sounds like it needs to be accompanied by a big fat, 72 point Wikipedia-style "citation needed" label? We agree that it does. So here's our citation: Prickly the Porcupine, a great new short in which one brave porcupine goes off in search of all the salt his heart desires. Of course, we just did a short that claimed there were no kangaroos in America because Wild Lions ate them all. So you probably should take anything you learn in them with a grain of...Dammit! Prickly ate the end of the sentence!
Digital Video file formats
High Quality (MPEG-2) (284.36 MB)
Zune (Windows Media) (83.09 MB)
Commentary (mp3) (7.15 MB)
Source audio (mp3) (9.13 MB)
All digital products you purchase from RiffTrax.com are DRM-free, can be played across a large variety of devices, and are yours to keep ... forever! Even if you have a hard drive meltdown, you can always log back into the site and re-download all of your previous purchases.
For our Download and Stream products, you can stream the product to your computer or to your TV via Chromecast, or download to a device that can play the MP4 file format. For more information on our video formats, please see this KB article.
Just the Jokes are simply MP3 files which are DRM free and can be enjoyed on any device that can play this common audio format.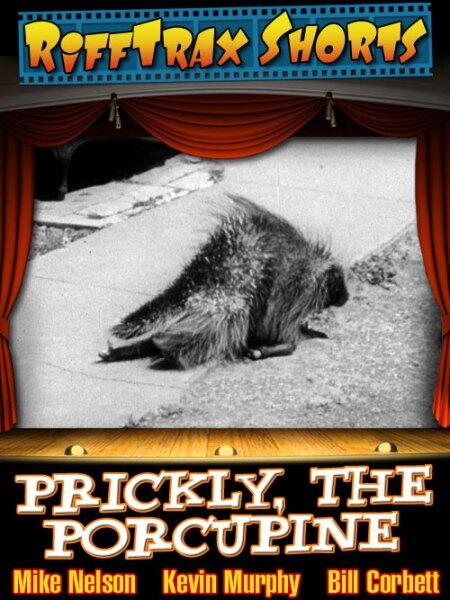 Riffed By