Overcoming Fear
Please choose a format above.
Fear: Most of us rejected it in the mid-90s by wearing trendy t-shirts emblazoned with slogans such as "Second Place is the First Loser." 
This national "No Fear" campaign almost single-handedly eradicated Fear from our streets.  Unfortunately, one day America woke up and realized just how gut-wrenchingly lame those t-shirts were.  The shame quickly gave way to a much more powerful emotion:  Fear. 
Yes, Fear has returned to our society, which makes the message of the 1950 educational short Overcoming Fear all the more important.  It teaches us that your Fears are irrational, and are best confronted head-on.  It features the greatest locker room confrontation scene since a be-toweled Iceman called out Maverick, nerds standing up for what they believe in, and a dog so terrifying, it makes Cujo look like the Beverly Hills Chihuahua.
What better way for Mike, Kevin and Bill to Overcome their Fear of Overcoming Fear than by riffing the short Overcoming Fear!
Digital Video file formats
Legacy devices (52.52 MB)
All digital products you purchase from RiffTrax.com are DRM-free, can be played across a large variety of devices, and are yours to keep ... forever! Even if you have a hard drive meltdown, you can always log back into the site and re-download all of your previous purchases.
For our Download and Stream products, you can stream the product to your computer or to your TV via Chromecast, or download to a device that can play the MP4 file format. For more information on our video formats, please see this KB article.
Just the Jokes are simply MP3 files which are DRM free and can be enjoyed on any device that can play this common audio format.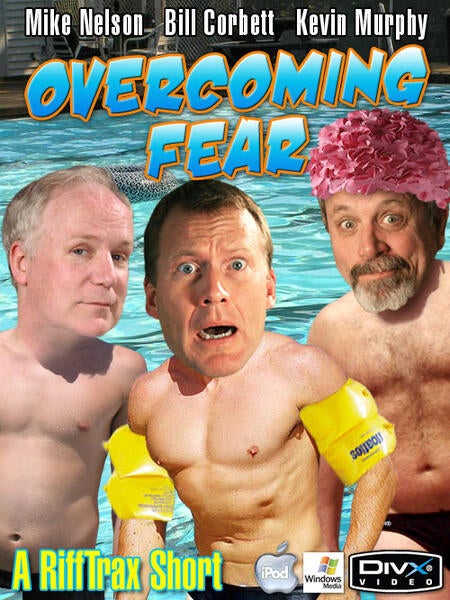 Riffed By