Measure Metric
Please choose a format above.
The metric system. You got an angry feeling in your stomach just thinking about it, didn't you? The world has been trying to shove this probably-better-but-who-cares system down our stubborn American throats for DECADES, but we won't have even a centimeter of it.
That's why Measure Metric is so perfect -- an old-timey tonic salesman and his grandson roll into an Old West town and try to convince the locals it'll cure what ails 'em. Did the people who made this short realize that framing the metric system as a big con, sold to unsuspecting rubes, might hurt their message? They most certainly did not.
And if you've never been convinced to try the metric system before, don't worry, this short won't change your mind. The phrase "cubic decimeter" comes up a lot. Yeah, "cubic decimeter." Imagine a world where you were constantly saying things like "cubic decimeter." It sounds like a bad, bad world, so join Mike, Kevin and Bill in running these Measure Metric hucksters out of our decent old-fashioned measurin' town!
Digital HD Video file formats
All digital products you purchase from RiffTrax.com are DRM-free, can be played across a large variety of devices, and are yours to keep ... forever! Even if you have a hard drive meltdown, you can always log back into the site and re-download all of your previous purchases.
For our Download and Stream products, you can stream the product to your computer or to your TV via Chromecast, or download to a device that can play the MP4 file format. For more information on our video formats, please see this KB article.
Just the Jokes are simply MP3 files which are DRM free and can be enjoyed on any device that can play this common audio format.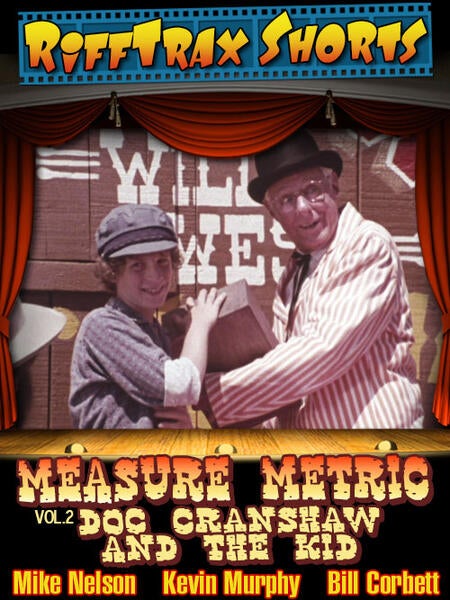 Riffed By