Friends
Please choose a format above.
The 1970s were an exciting era in the world of educational shorts.
The films shifted focus from "attempting to teach kids something practical" to "reminding them that life is a yawning, silent void with no purpose or warmth." Yes, Friends puts the FUN back in ennui! It's full of those treasured childhood memories we all share. Like when a girl finds a gigantic, broken TV antenna in a trashcan, and drags it behind her for the rest of the day.
Or when an even weirder girl offers her money in exchange for friendship, which leads to crying, and eventually to that most iconic of games - the plum fight! Chucking ripe fruit at each other in an abandoned brick ruin, these girls learn the true meaning of friendship: no one is really on your side, and no one understands. Time for recess, kids!
Grab a juicebox (grape 'n dust flavor) and join Mike, Kevin, and Bill in the chummy abyss of companionship called Friends!
Digital Video file formats
Legacy devices (76.71 MB)
All digital products you purchase from RiffTrax.com are DRM-free, can be played across a large variety of devices, and are yours to keep ... forever! Even if you have a hard drive meltdown, you can always log back into the site and re-download all of your previous purchases.
For our Download and Stream products, you can stream the product to your computer or to your TV via Chromecast, or download to a device that can play the MP4 file format. For more information on our video formats, please see this KB article.
Just the Jokes are simply MP3 files which are DRM free and can be enjoyed on any device that can play this common audio format.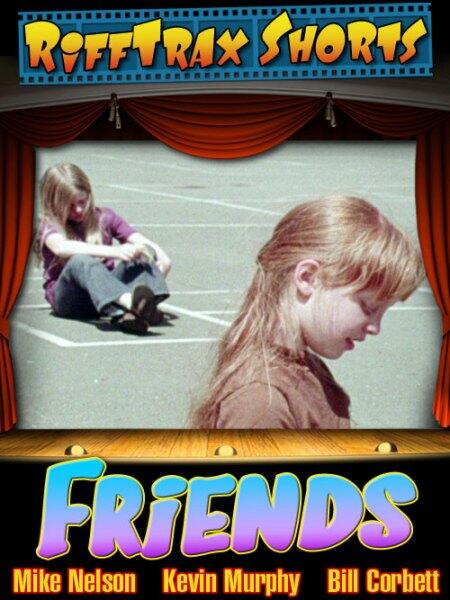 Riffed By