Feelings: I'm Feeling Alone
Please choose a format above.
When you see the title of our new short, Feelings: I'm Feeling Alone, you might think to yourself "Alone? That's gotta be the saddest thing you could put after the words 'I'm Feeling' in an educational short meant for small children." Not so! Consider these other titles in the series. "Feelings: I'm Feeling My Ex-Girlfriend's Wet Doormat When She's Not Home." Or "Feelings: I'm Feeling Like the Last Bit of Hamster Food in the Bowl that Even my Disgusting Hamster Won't Eat." Then there's "Feelings: I'm Feeling the Grooves in Mickey Rourke's face," and, last but not least, "Feelings: I'm Feeling Like Seeing Transformers 3 with my Wife on our Anniversary."
A whimsical, musical foray into the infinite sadness of childhood, Feelings: I'm Feeling Alone went the extra mile to bum out schoolkids, who were already pretty bummed out because they were watching awful educational shorts in school. And if you think the short builds to a resolution or offers kids any kind of hope for the future, you clearly haven't watched enough of our shorts!
Grab that blanky you've had since you were four and join Mike, Bill, and Kevin for Feelings: I'm Feeling Alone. What's that? You lost that blanky? A college ex shredded it out of spite? Wow. That's...that's pretty sad. *siiiigh*
Digital Video file formats
High Quality (MPEG-2) (200.08 MB)
mp4 (mobile devices) (31.31 MB)
High-resolution mp4 (iPad, etc.) (119.44 MB)
Source audio (mp3) (6.34 MB)
Commentary (mp3) (5.03 MB)
All digital products you purchase from RiffTrax.com are DRM-free, can be played across a large variety of devices, and are yours to keep ... forever! Even if you have a hard drive meltdown, you can always log back into the site and re-download all of your previous purchases.
For our Download and Stream products, you can stream the product to your computer or to your TV via Chromecast, or download to a device that can play the MP4 file format. For more information on our video formats, please see this KB article.
Just the Jokes are simply MP3 files which are DRM free and can be enjoyed on any device that can play this common audio format.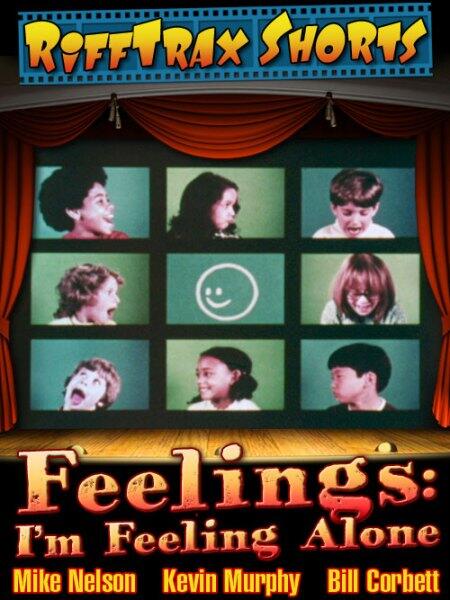 Riffed By