Allen is my Brother
Please choose a format above.
Who is Allen? Allen Is My Brother. What is Allen Is My Brother? It's a cry for help in the form of a short film, coming from an innocent young girl plagued by the cruel and endless tortures of her monstrous little brother, Allen. This is her story.
He'll hose down the clothes you hung up to dry without blinking an eye. He'll toss a block at the cat just because he thinks you might give him the wrong dipping sauce for his chicken nuggets at dinner tonight. He'll draw another mustache on your favorite doll even though it stopped giving him a thrill years ago, now it's just something to do. He's Allen, and he's your brother.
Increase your chances of surviving any Allen-being-your-brother that might occur: join Mike, Kevin, and Bill and learn from Allen Is My Brother!
Digital HD Video file formats
Legacy devices (39.59 MB)
All digital products you purchase from RiffTrax.com are DRM-free, can be played across a large variety of devices, and are yours to keep ... forever! Even if you have a hard drive meltdown, you can always log back into the site and re-download all of your previous purchases.
For our Download and Stream products, you can stream the product to your computer or to your TV via Chromecast, or download to a device that can play the MP4 file format. For more information on our video formats, please see this KB article.
Just the Jokes are simply MP3 files which are DRM free and can be enjoyed on any device that can play this common audio format.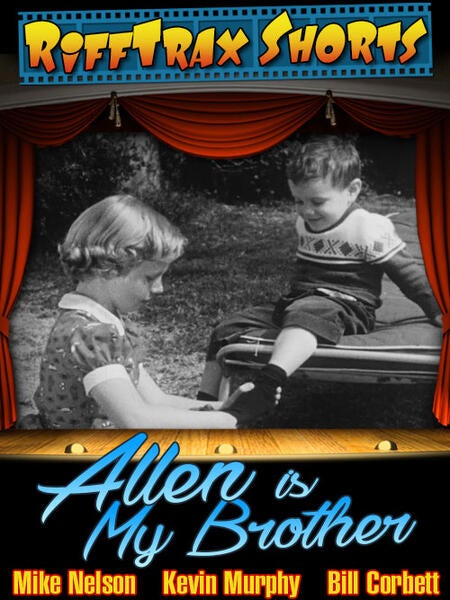 Riffed By