A Christmas Fantasy
Please choose a format above.
Does any holiday have more memorable iconography than Christmas? Decorated fir trees. Stockings hung on the mantel. Santa's famous mask.
What's that? Oh, did Santa not wear a mask apparently made out of dried skin where you were from? It must be a Soda vs Pop thing! Because where we are from, Santa definitely wore a mask made out of dried human skin and in December we would watch A Christmas Fantasy every night until the social workers came and moved us into a safer situation.
Enjoy A Christmas Fantasy, even if you were one of those weirdos whose Santa didn't wear an awful, awful mask.
 
Digital HD Video file formats
Legacy devices (22.11 MB)
All digital products you purchase from RiffTrax.com are DRM-free, can be played across a large variety of devices, and are yours to keep ... forever! Even if you have a hard drive meltdown, you can always log back into the site and re-download all of your previous purchases.
For our Download and Stream products, you can stream the product to your computer or to your TV via Chromecast, or download to a device that can play the MP4 file format. For more information on our video formats, please see this KB article.
Just the Jokes are simply MP3 files which are DRM free and can be enjoyed on any device that can play this common audio format.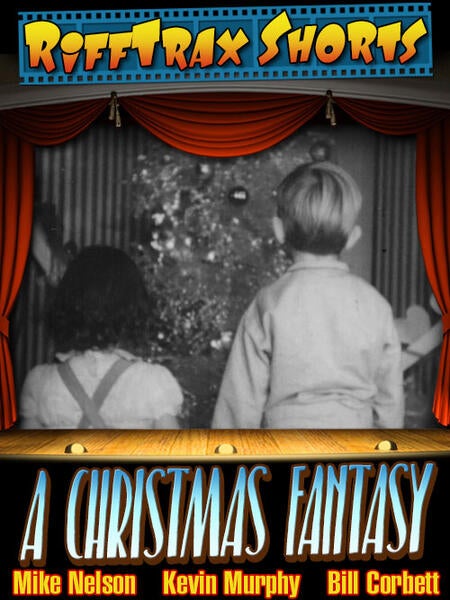 Riffed By