The Snob
Please choose a format above.
The Snob is a horror/science fiction film about an alien amoeba that emerges from a meteorite which has crashed from outer space in the small town of Downington, Pennsylvania. The amorphous globule consumes the locals, growing ever larger. Nope, hang on, I'm thinking of the The Blob.
In The Snob, Sarah is a high school student who wreaks horror and despair in her small town by studying too much. She is regarded high-falutin' and snooty because she reads. Worry not - all Sarah needs to reign in the depravity is friends!
Digital Video file formats
Legacy devices (56.32 MB)
All digital products you purchase from RiffTrax.com are DRM-free, can be played across a large variety of devices, and are yours to keep ... forever! Even if you have a hard drive meltdown, you can always log back into the site and re-download all of your previous purchases.
For our Download and Stream products, you can stream the product to your computer or to your TV via Chromecast, or download to a device that can play the MP4 file format. For more information on our video formats, please see this KB article.
Just the Jokes are simply MP3 files which are DRM free and can be enjoyed on any device that can play this common audio format.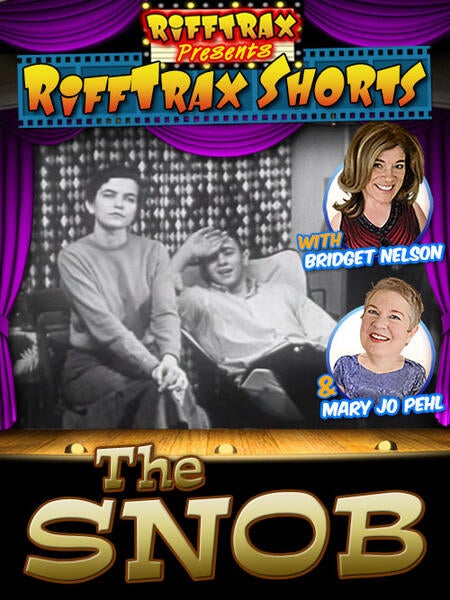 Riffed By