The Grapevine
Please choose a format above.
You know you're in for an action-packed, can't-catch-your-breath thrill ride with a movie from the McGraw Hill Company in cooperation with National Office Management Association based on materials furnished by the Education and Training Department of Aluminum Company of America and part of the series on the Office Supervisor's Problems!
Grab your popcorn and use the restroom, because you won't want to miss a single moment of a boss being irritated with the secretarial pool!
Digital HD Video file formats
High (TV) 480p (142.57 MB)
HD Medium 720p (141.9 MB)
HD High 1080p (814.71 MB)
All digital products you purchase from RiffTrax.com are DRM-free, can be played across a large variety of devices, and are yours to keep ... forever! Even if you have a hard drive meltdown, you can always log back into the site and re-download all of your previous purchases.
For our Download and Stream products, you can stream the product to your computer or to your TV via Chromecast, or download to a device that can play the MP4 file format. For more information on our video formats, please see this KB article.
Just the Jokes are simply MP3 files which are DRM free and can be enjoyed on any device that can play this common audio format.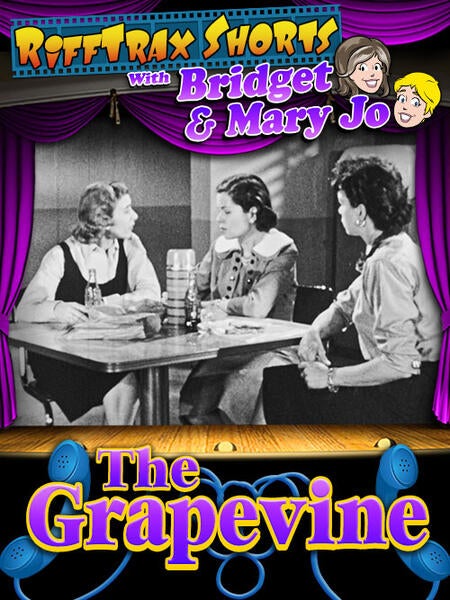 Riffed By