Ol' 23
Please choose a format above.
Michael Jordan is the greatest basketball player of all time. Proudly wearing the number 23, Jordan played 15 seasons in the NBA, winning six championships with the Chicago Bulls while galvanizing the league with his dazzling showmanship.
Unfortunately, this short is about a school bus known as Ol' #23. The "Ron Howardy" looking bus driver has a routine meeting with superintendent of schools and convinces her that students love "Ol' #23" so much that they will give up a Saturday to paint and reupholster cushions. The project is a success until the baseball team threatens to ruin everything!
Written by: August Nelson and Zachary Shatzer
Digital HD Video file formats
Legacy devices (69.59 MB)
High (TV) (480p) (338.94 MB)
HD Medium 720p (341.58 MB)
All digital products you purchase from RiffTrax.com are DRM-free, can be played across a large variety of devices, and are yours to keep ... forever! Even if you have a hard drive meltdown, you can always log back into the site and re-download all of your previous purchases.
For our Download and Stream products, you can stream the product to your computer or to your TV via Chromecast, or download to a device that can play the MP4 file format. For more information on our video formats, please see this KB article.
Just the Jokes are simply MP3 files which are DRM free and can be enjoyed on any device that can play this common audio format.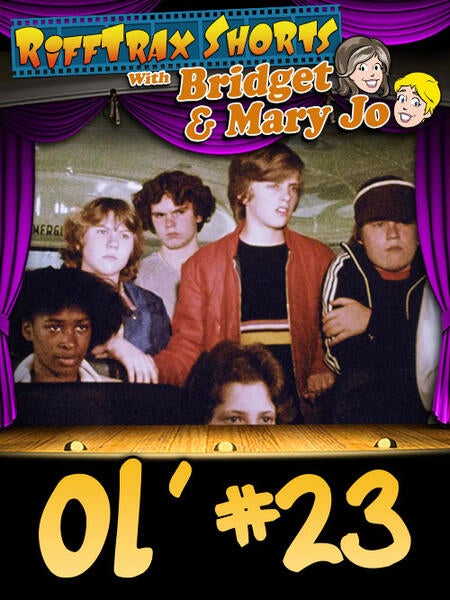 Riffed By