At Your Fingertips: Play Clay
Please choose a format above.
Grasses. Boxes. Cylinders. As the saying goes, "It's a poor carpenter who blames his tools," but frankly, if you're using any of those three things as tools, what you're making is going to be terrible. Grass crap, boxed despair, cylindrical garbage.
So when we learned that ACI had made another At Your Fingertips short about Clay, we were hopeful. After all, clay has a long history of being shaped into objects of actual artistic value, not to mention things that could potentially be useful. Perhaps the problem with the first three films in the series were their choice of materials, and not the that the people at ACI were subsisting on mercury fumes and Windex during their manic shorts making binges?
This is of course a faulty assumption. The problem was not the materials. It was the ACI people. So hop on board, because your favorite shorts-making lunatics have 16 millimeters of pure crazy to mainline into your eyeballs. Roll up a big ball of homemade clay, gnaw off a bite or two (because you know that they were doing that), and form it into one of the various abominations depicted on screen. Because you can't spell "The company that made these was likely shut down by the feds after parents complained that their children couldn't sleep because they were plagued by dreams of fancy headdress-wearing cylinders tunneling into their brains" without ACI!
Digital Video file formats
Legacy devices (35.72 MB)
All digital products you purchase from RiffTrax.com are DRM-free, can be played across a large variety of devices, and are yours to keep ... forever! Even if you have a hard drive meltdown, you can always log back into the site and re-download all of your previous purchases.
For our Download and Stream products, you can stream the product to your computer or to your TV via Chromecast, or download to a device that can play the MP4 file format. For more information on our video formats, please see this KB article.
Just the Jokes are simply MP3 files which are DRM free and can be enjoyed on any device that can play this common audio format.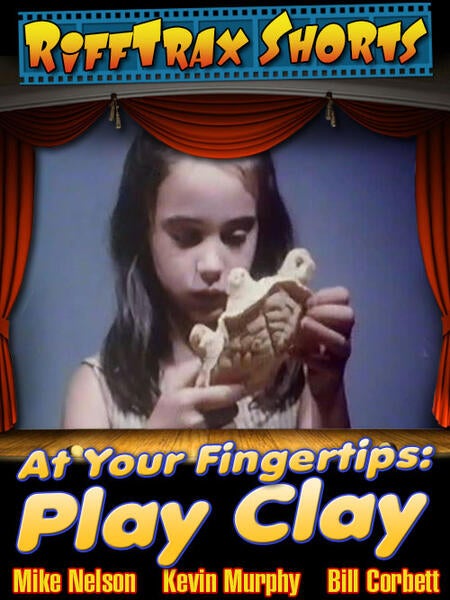 Riffed By