At Your Fingertips: Grasses
Please choose a format above.
Ever since this short debuted at RiffTrax Live: Reefer Madness, we've heard one question more than any other: "Why are you standing so close to me?" But a VERY CLOSE second to that is, "When are you guys gonna release that insane Grasses short??" Friends, you need ask no longer! Unless you were one of the people asking the first question, in which case the answer is "It's a free country, I'll stand where I want. Hey, you gonna finish that Hostess fruit pie?"
Here, in a new studio version, is At Your Fingertips: Grasses. It's got everything! Arts & crafts so awful they would even disappoint Depression-era children, fancy headdresses galore, and child worship of a terrifying clay-faced god! Not to mention a certain inquiry about corn that ranks up there with "Who is Keyser Soze?" as one of cinema's great questions.
While recording At Your Fingertips: Grasses, Mike, Kevin, and Bill kept something else at their fingertips: lots and lots of bourbon.
Add all 3 At Your Fingertips to your RiffTrax collection!
Digital Video file formats
Legacy devices (42.85 MB)
Commentary (mp3) (7.3 MB)
Source audio (mp3) (9.38 MB)
All digital products you purchase from RiffTrax.com are DRM-free, can be played across a large variety of devices, and are yours to keep ... forever! Even if you have a hard drive meltdown, you can always log back into the site and re-download all of your previous purchases.
For our Download and Stream products, you can stream the product to your computer or to your TV via Chromecast, or download to a device that can play the MP4 file format. For more information on our video formats, please see this KB article.
Just the Jokes are simply MP3 files which are DRM free and can be enjoyed on any device that can play this common audio format.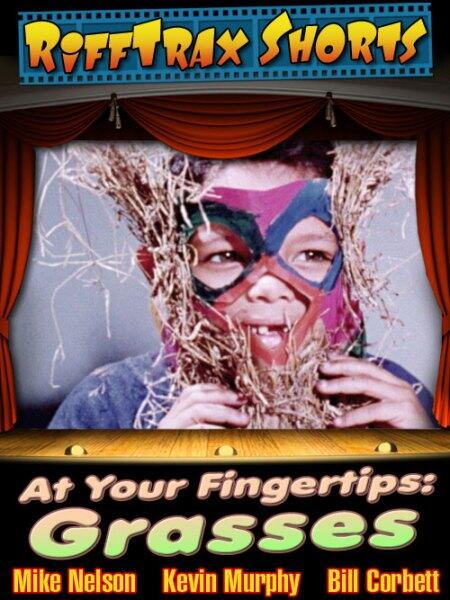 Riffed By