At Your Fingertips: Cylinders
Please choose a format above.
The cavalcade of madness that is the At Your Fingertips series marches on. In this installment: Cylinders! Turns out the tubes on the inside of paper towels and TP that you throw into the garbage without a second thought can be used to make art! Well, not so much art as stuff. OK, it's crap. But boy is it crazy crap!
You'll learn how to make the world's worst planetarium. Yes, even worse than that one where the laser show is set to Dogs Barking Jingle Bells instead of Pink Floyd. Also: cardboard tube zebras! Because who hasn't looked around their home and thought "It doesn't look like a lunatic decorated. I should change that." And last but certainly not least, a robot kite that violates all three of Asimov's laws, plus several more you didn't even know existed!
Originally debuted live at our "Manos" The Hands of Fate show, this studio recording of Cylinders is the perfect piece to complement the boxes and grasses in your life. Get yours today!
Digital Video file formats
Legacy devices (40.84 MB)
All digital products you purchase from RiffTrax.com are DRM-free, can be played across a large variety of devices, and are yours to keep ... forever! Even if you have a hard drive meltdown, you can always log back into the site and re-download all of your previous purchases.
For our Download and Stream products, you can stream the product to your computer or to your TV via Chromecast, or download to a device that can play the MP4 file format. For more information on our video formats, please see this KB article.
Just the Jokes are simply MP3 files which are DRM free and can be enjoyed on any device that can play this common audio format.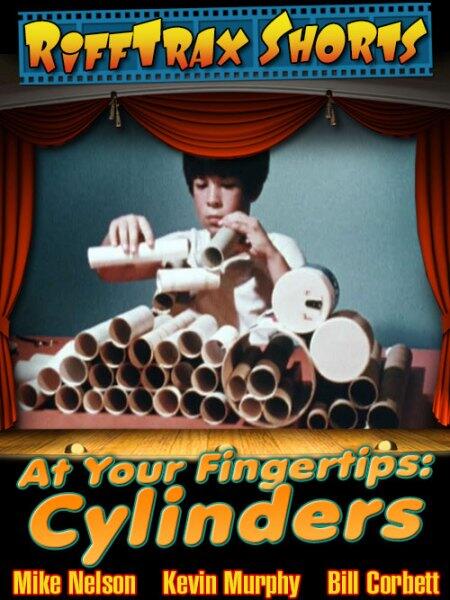 Riffed By