MST3K: The Undead
Get this MST3K Episode!
Please choose a format above.
A Roger Corman period piece and science fiction drivel all in one? What value!
A psychic sends the mind of a woman (Pamela Duncan) back to the middle ages. Not great, but it beats being transformed into a rubber suited monster. Back in the past, she's forced to relive her horrible execution or negate the existence of all her ancestors. Obviously not an option, but it sure would be a great way to finally get back at little cousin Timmy for ruining last year's Labor Day BBQ. If that's not enough, Satan (himself), features prominently seemingly operating under the storytelling logic of "Sure why not?"
Join Mike, Servo, and Crow as they put the Los Muertos in their Dia for The Undead!
 
Digital Video file formats
Legacy devices (378.76 MB)
Burnable DVD Image (3.99 GB)
All files you purchase from RiffTrax.com are DRM-free, can be played across a large variety of devices, and are yours to keep forever! Even if you have a hard drive meltdown, you can always log back into the site and re-download all of your previous purchases.
For our Download and Stream products, you can stream the product to your computer or to your TV via Chromecast, or download to a device that can play the MP4 file format. For more information on our video formats, please see this KB article.
Just the Jokes are simply MP3 files which are DRM free and can be enjoyed on any device that can play this common audio format.
Join us in the comments, won't us?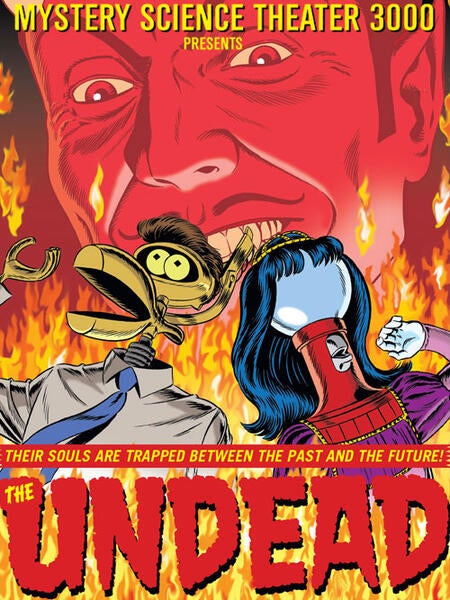 Release Date
July 9, 2018
Genre
In collection