MST3K: The Brute Man
Get this MST3K Episode!
Please choose a format above.
This episode is heartily dedicated to all the chickens who lost their lives in the great chicken war.
When a man—possibly a Brute Man—is disfigured, he does what any reasonable person would do. He assesses his life, works to overcome his hardships... naw, we're just kidding. It's a good old-fashioned killing spree! That always makes things better. Amongst all his spree-ing and especially his killing (including several bystanders and a deliveryman) he somehow gains the admiration of a blind pianist. Her love is so effectual that it inspires our humble murderer to stop his humble murdering. That, Huey Lewis, is the real Power Of Love.
You might be asking: where are the authorities during all of this? Around, mostly. They're doing the best they can, okay? It's not like catching a lumbering brute is as easy as waiting for him to show up (spoilers: it is).
Join Mike, Servo and Crow as they put up their brutes for The Brute Man.
Digital Video file formats
Legacy devices (372.88 MB)
Burnable DVD Image (3.99 GB)
All files you purchase from RiffTrax.com are DRM-free, can be played across a large variety of devices, and are yours to keep forever! Even if you have a hard drive meltdown, you can always log back into the site and re-download all of your previous purchases.
For our Download and Stream products, you can stream the product to your computer or to your TV via Chromecast, or download to a device that can play the MP4 file format. For more information on our video formats, please see this KB article.
Just the Jokes are simply MP3 files which are DRM free and can be enjoyed on any device that can play this common audio format.
Join us in the comments, won't us?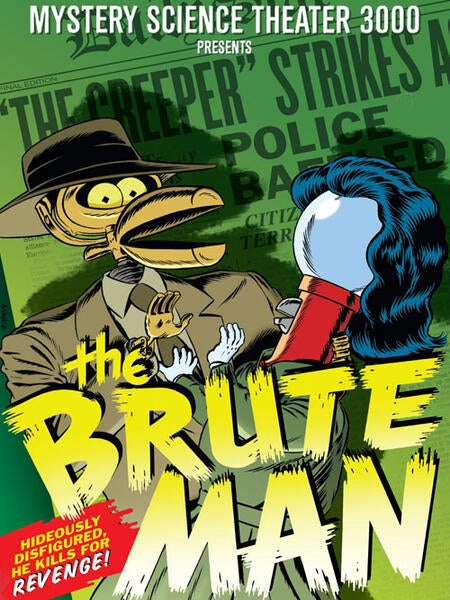 Release Date
February 3, 2020
In collection