MST3K: The Beginning of the End
Get this MST3K Episode!
Please choose a format above.
It's big monster action of the "mostly-it-happens-offscreen" variety! An entire town is gone! Did it run out for milk? Was it just going to the gas station for cigarettes? Nope (we checked them all) - some real shenanigans are afoot.
Spearheading the shenanigan-ings are a journalist and a hunky scientist who quickly uncover the cause of it all: superimposed stock footage of crickets! Trust us: by the end of The Beginning of the End you'll be calling Ed Wood's next of kin to apologize for all your sassy Glen or Glenda hot takes.
But in the meantime, join Mike, Servo and Crow as they totally bug out for The Beginning of the End!
Digital Video file formats
Burnable DVD Image (3.26 GB)
All files you purchase from RiffTrax.com are DRM-free, can be played across a large variety of devices, and are yours to keep forever! Even if you have a hard drive meltdown, you can always log back into the site and re-download all of your previous purchases.
For our Download and Stream products, you can stream the product to your computer or to your TV via Chromecast, or download to a device that can play the MP4 file format. For more information on our video formats, please see this KB article.
Just the Jokes are simply MP3 files which are DRM free and can be enjoyed on any device that can play this common audio format.
Join us in the comments, won't us?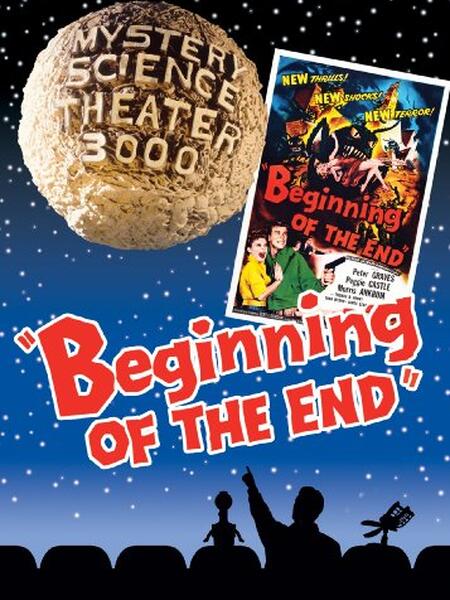 Release Date
March 6, 2017
Genre
In collection