MST3K: Red Zone Cuba
Get this MST3K Episode!
Please choose a format above.
Red Zone Cuba addresses the age old question, "Is it possible to make a movie worse than Manos: The Hands of Fate?" The answer is a resounding YES.
Escaped convict Coleman Francis (And knowing Coleman's work this is not a stretch) and his pals hatch a plot to join the Bay of Pigs Invasion, enlisting the help of pilot Cherokee Jack and his plane, Petey Plane. The trio is quickly captured by the Cubans. They escape, return back home and set out to make a fortune mining pitchblende. Also, apparently Cuba is on the shores of Lake Mead. Confused?  Good.
Oh, and John Carradine is there too! Only for the opening scene, but hey, he gets to sing Night Train to Mundo Fine, sort of a Tom Waits campfire ditty.
Join escaped convicts Mike, Servo and Crow as they enter Red Zone Cuba!
Digital Video file formats
Legacy devices (373.41 MB)
Burnable DVD Image (4.34 GB)
All files you purchase from RiffTrax.com are DRM-free, can be played across a large variety of devices, and are yours to keep forever! Even if you have a hard drive meltdown, you can always log back into the site and re-download all of your previous purchases.
For our Download and Stream products, you can stream the product to your computer or to your TV via Chromecast, or download to a device that can play the MP4 file format. For more information on our video formats, please see this KB article.
Just the Jokes are simply MP3 files which are DRM free and can be enjoyed on any device that can play this common audio format.
Join us in the comments, won't us?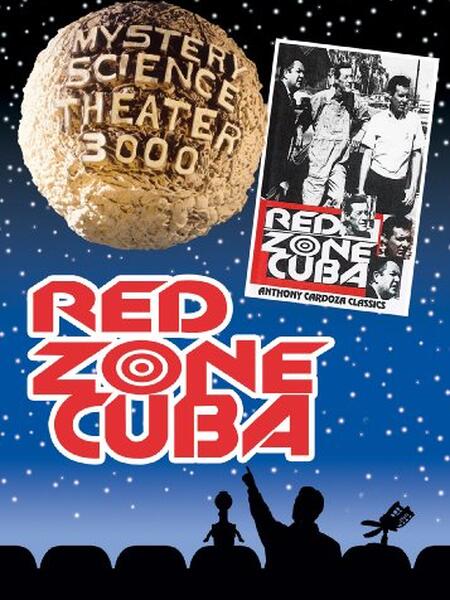 Release Date
December 5, 2016
Genre
In collection