MST3K: The Phantom Planet
Get this MST3K Episode!
Please choose a format above.
It's certainly fascinating to see a sci-fi film grab most of the cast of 12 to the Moon to increase its credibility!
Before Phantom Planet was Jason Schwartzman's band singing about California, it was a black and white sci-fi film about asteroid residents. Astronaut Frank Chapman mistakenly crashes aboard a flying space rock inhabited by tiny people. No it's not the Isle of Lilliput, nor someone's favorite Twilight Zone episode, nor the Simpsons Episode parodying it. It has everything a sci-fi film needs: trials, indentured servitude, mutes, and a square jawed American who fights with his heart (and his fists).
Join Mike, Servo and Crow as they look to hire a surveyor for The Phantom Planet!
Digital Video file formats
Legacy devices (377.2 MB)
Burnable DVD Image (3.99 GB)
All files you purchase from RiffTrax.com are DRM-free, can be played across a large variety of devices, and are yours to keep forever! Even if you have a hard drive meltdown, you can always log back into the site and re-download all of your previous purchases.
For our Download and Stream products, you can stream the product to your computer or to your TV via Chromecast, or download to a device that can play the MP4 file format. For more information on our video formats, please see this KB article.
Just the Jokes are simply MP3 files which are DRM free and can be enjoyed on any device that can play this common audio format.
Join us in the comments, won't us?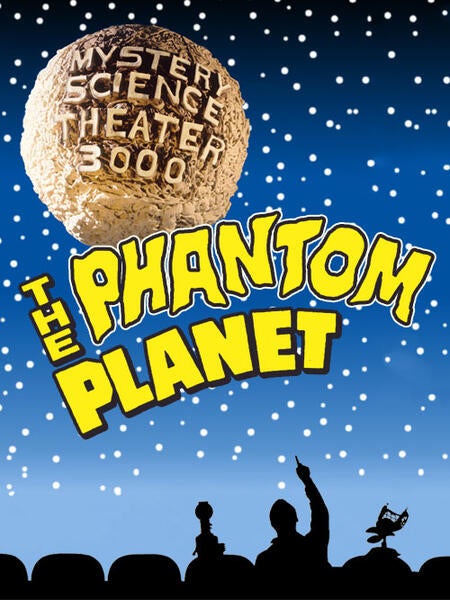 Release Date
March 5, 2018
Genre
In collection