Joy Ride
Please choose a format above.
Our new short Joy Ride feels like beloved movie Dazed and Confused, but shortened dramatically, focusing on the minor characters, with less emphasis on keg parties up at the Moontower and more on the tragic consequences of reckless behavior. In short, it's the perfect film!
When two young boys steal a teenager's car and pick up a couple of girls for a high-speed drive up a mountain, what could go wrong? Well, yes, that. Exactly what you're thinking. But not before they have the time of their lives! For example, they park the fast car so they can...sit in an abandoned, not-working car, in a grassy field, and pretend to drive THAT car instead. Yep, totally worth it.
Get "duded up" for some "hotshots" (actual slang used multiple times in this short) then join Mike, Kevin, and Bill for a seatbelt-free, Kool-Aid soaked Joy Ride!
Digital Video file formats
High Quality (MPEG-2) (344.94 MB)
mp4 (mobile devices) (115.23 MB)
High-resolution mp4 (iPad, etc.) (148.44 MB)
All digital products you purchase from RiffTrax.com are DRM-free, can be played across a large variety of devices, and are yours to keep ... forever! Even if you have a hard drive meltdown, you can always log back into the site and re-download all of your previous purchases.
For our Download and Stream products, you can stream the product to your computer or to your TV via Chromecast, or download to a device that can play the MP4 file format. For more information on our video formats, please see this KB article.
Just the Jokes are simply MP3 files which are DRM free and can be enjoyed on any device that can play this common audio format.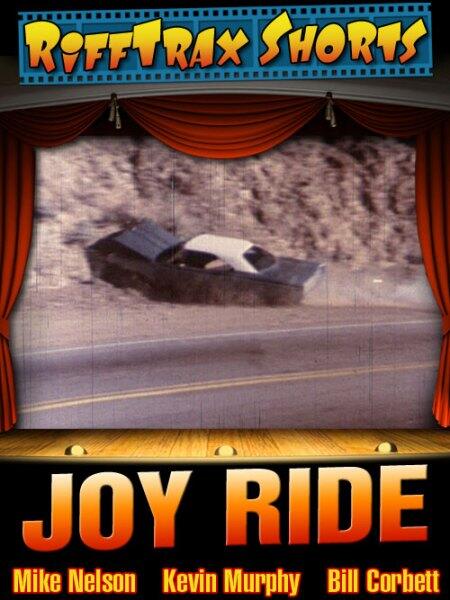 Riffed By