Cork - Crashes and Curiosities
Please choose a format above.
If there's one thing that a small niche of people like, it's car racing! It's all there: the drama, the passion, the guy who for some reason shouts "Boogity Boogity Boogity." But we understand that for some people, sitting for hours and watching cars do five hundred laps around a track can be a bit too much excitement to handle. For them, Cork – Crashes & Curiosities provides a thrilling glimpse into a time in racing when the stakes were much lower, and cars were not capable of going nearly as fast. And when you think of the great hotbeds of car racing, such as the American South and Further Down In the American South, no doubt third on your list would be Ireland. Yes, the land where they grow Lucky Charms cereal is the setting for this short, and a babbling Irishman provides a narrative that at times can actually be considered moderately coherent. May the road rise to meet you as you take a manic jaunt in your jalopy through Cork – Crashes & Curiosities!
Digital Video file formats
Legacy devices (48.14 MB)
All digital products you purchase from RiffTrax.com are DRM-free, can be played across a large variety of devices, and are yours to keep ... forever! Even if you have a hard drive meltdown, you can always log back into the site and re-download all of your previous purchases.
For our Download and Stream products, you can stream the product to your computer or to your TV via Chromecast, or download to a device that can play the MP4 file format. For more information on our video formats, please see this KB article.
Just the Jokes are simply MP3 files which are DRM free and can be enjoyed on any device that can play this common audio format.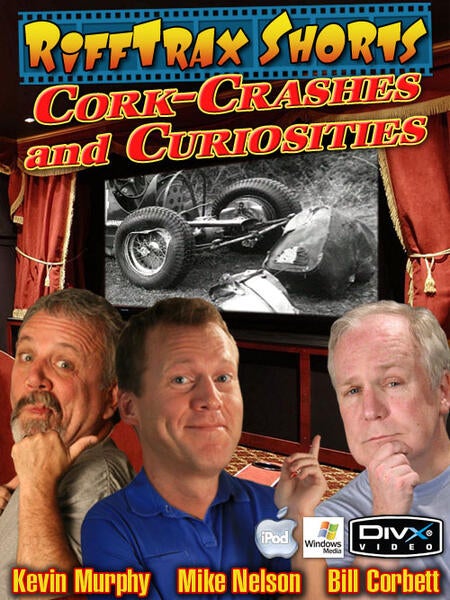 Riffed By