You're the Judge
Please choose a format above.
You're The Judge tells the story of two high school girls who want to get the attention of two boys who would rather be bowling. In a world where Snapchat and sexting do not exist, they're forced to do this the old fashioned way: by goading the boys into entering an elaborate three course cooking contest and rigging the result.
Are you sitting down? Got a firm grip on the sides of your desk? OK good. Because You're The Judge is going to take you on a mind-bending trip, man. It puts forth the idea that, get this: men are not very comfortable in the kitchen! We'll give you a moment to pick your jaw up off the table. These guys cut corners, goof around, and certainly don't follow the recipes. It's a bold reversal of virtually every stereotype that's ever been portrayed in movies or on TV.
The ladies, on the other hand, do everything by the book, including loading up the biscuits, apple pie, and fried chicken with plenty of Crisco brand vegetable shortening. This is because the book they are using is The Crisco Cookbook, and it calls for Crisco in everything, including brownies, Cobb salad, and iced tea. It's a good thing that they're using this particular cookbook because this short just so happens to be sponsored by Crisco! Imagine how awkward it would have been if their cookbook had called for natural, non-repulsive ingredients!
It's a cook-off that makes the Iron Chef look like a line cook at Golden Corral, and the best part is, You're the Judge! (You are not actually the judge. There is a judge in the short. It's one of the girl's dads. We don't know why they called it that.)
 
Digital Video file formats
DVD Video (MPEG-2) (590.86 MB)
mp4 for mobile devices (117.39 MB)
mp4 for Tablets and TVs (167.73 MB)
All digital products you purchase from RiffTrax.com are DRM-free, can be played across a large variety of devices, and are yours to keep ... forever! Even if you have a hard drive meltdown, you can always log back into the site and re-download all of your previous purchases.
For our Download and Stream products, you can stream the product to your computer or to your TV via Chromecast, or download to a device that can play the MP4 file format. For more information on our video formats, please see this KB article.
Just the Jokes are simply MP3 files which are DRM free and can be enjoyed on any device that can play this common audio format.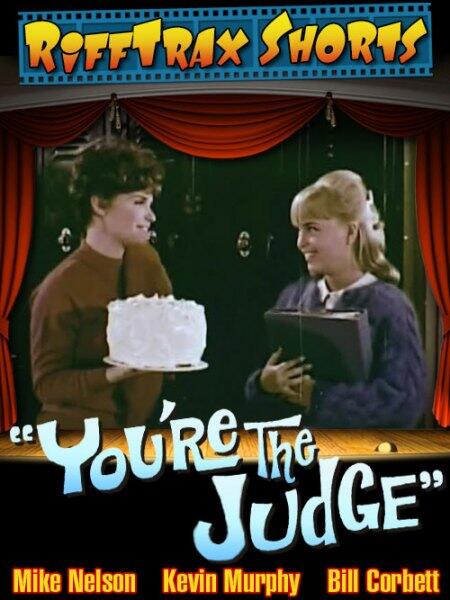 Riffed By