Writing Better Social Letters
Please choose a format above.
Writing Better Social Letters! The much lighter follow-up to Coronet's disastrous Writing Better SOCIALIST Letters, which led to half the company being blacklisted and drummed out of the film business in the 1950s.
It's about a young man with a real passion for politeness and social decorum - y'know, classic middle school boy stuff - teaching his younger sister how to write a nice thank you note. How did people convey subtle social cues and pleasantries in an age without emojis or Facebook "likes"? When the mere act of preparing, composing, and mailing a thank you letter took more time than the actual event the letter was thanking someone for? These kids will show you how. Soon you'll be the thanky-est person on your block, and everyone who gets your letters will say "wow, SOMEONE'S got a lot of time on their hands."
So save the date, RSVP, and just generally waste as much paper and postage as possible with Mike, Bill, and Kevin for Writing Better Social Letters!
Digital Video file formats
All digital products you purchase from RiffTrax.com are DRM-free, can be played across a large variety of devices, and are yours to keep ... forever! Even if you have a hard drive meltdown, you can always log back into the site and re-download all of your previous purchases.
For our Download and Stream products, you can stream the product to your computer or to your TV via Chromecast, or download to a device that can play the MP4 file format. For more information on our video formats, please see this KB article.
Just the Jokes are simply MP3 files which are DRM free and can be enjoyed on any device that can play this common audio format.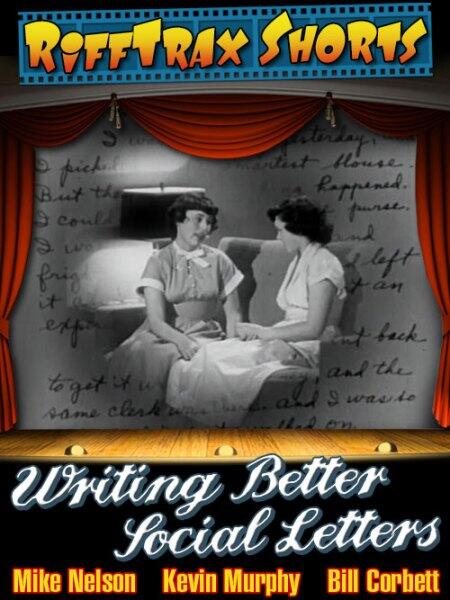 Riffed By