What is Nothing?
Please choose a format above.
It's summer vacation! School's out and you have all the time in the world to hang with your best bud and...ponder the meaning of nothingness?
In What is Nothing? we join two youngsters who, as all rascals do, sit around and contemplate the void. Whether they're journeying to the library to look up "Nothing" in the dictionary, or coming up with profound truths such as "caterpillars matter to caterpillars", one thing is certainly true: we want some of whatever these kids are on.
What is Nothing? will have you longing for the bygone days of your youth, when entire days could be spent eating cookies, riding bikes, silently screaming about your own insignificance and watching Gilligan's Island reruns.
Mike, Kevin and Bill yell riffs into the abyss on What is Nothing? Oh wait, that's not an abyss...That is a microwave oven somebody left on the side of the road.
Digital Video file formats
High Quality (MPEG-2) (292.33 MB)
High-resolution mp4 (iPad, etc.) (179.82 MB)
mp4 (mobile devices) (111.52 MB)
Commentary (mp3) (6.23 MB)
Source audio (mp3) (7.96 MB)
All digital products you purchase from RiffTrax.com are DRM-free, can be played across a large variety of devices, and are yours to keep ... forever! Even if you have a hard drive meltdown, you can always log back into the site and re-download all of your previous purchases.
For our Download and Stream products, you can stream the product to your computer or to your TV via Chromecast, or download to a device that can play the MP4 file format. For more information on our video formats, please see this KB article.
Just the Jokes are simply MP3 files which are DRM free and can be enjoyed on any device that can play this common audio format.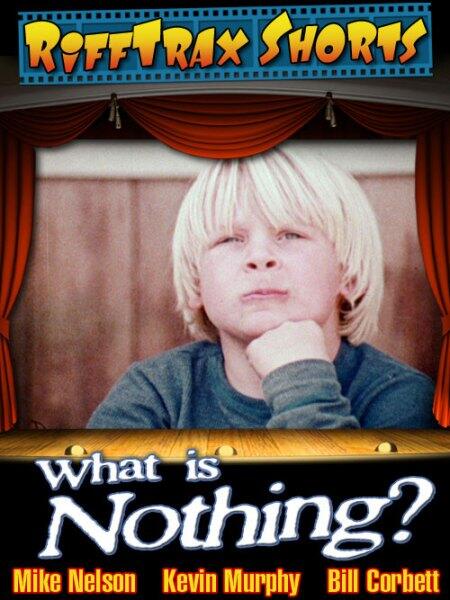 Riffed By