What If We Had a Fire?
Please choose a format above.
Some questions are as old as time.  "Why are we here?"  "Can love really last?"  "Who let the dogs out?"  "Is corn grass?"  But there's one ancient question that's sure to chill you to the bone, when asked creepily by your five-year-old after a long pregnant pause: What If We Had A Fire?  It's a simple query that can draw a lot of attention: just ask a certain Floridian minister who was recently in the news.
But while the question of "who didn't start the fire?" was well and thoroughly answered by the esteemed Mr. Joel, this matter has gone woefully unaddressed.  No longer!  The young star of our film goes after the issue head-on, inspired by the scorched home of one of his classmates. Undistracted by the question of "Should We Try To Help The Recently Displaced Family of My Classmate?" our boy says, hey, what about ME?  His parents promptly send him off to seek answers at the fire station, so they can work on the new insurance scam their son's question has inspired.  "Honey, what if we had a fire?  Maybe then I could get that Camaro I've always wanted!"
Pretty much every party Mike, Kevin and Bill have ever attended has ended with the question What If We Had A Fire? 
Digital Video file formats
High Quality (MPEG-2) (292.93 MB)
Commentary (mp3) (8.37 MB)
Source audio (mp3) (10.77 MB)
All digital products you purchase from RiffTrax.com are DRM-free, can be played across a large variety of devices, and are yours to keep ... forever! Even if you have a hard drive meltdown, you can always log back into the site and re-download all of your previous purchases.
For our Download and Stream products, you can stream the product to your computer or to your TV via Chromecast, or download to a device that can play the MP4 file format. For more information on our video formats, please see this KB article.
Just the Jokes are simply MP3 files which are DRM free and can be enjoyed on any device that can play this common audio format.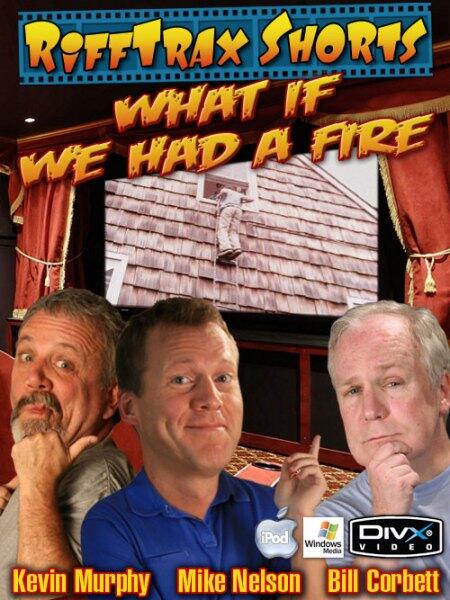 Riffed By