We Discover the Dictionary
Please choose a format above.
We Discover the Dictionary weaves the enchanting tale of three grade school children who discover the dictionary for the first time. And that's all well and good: they use it to write a thank you note to a police officer who must have lost a bet or something, because he had to come talk to their class about bike safety. But if we may nitpick for just a second...
As far as discoveries go, "Discovering the Dictionary" probably ranks down there with Columbus "discovering" America in terms of least impressive feats. First of all, the dictionary, much like America, was already there the whole time. It was just sitting on teacher's desk, gathering dust. Second, much like America, people were already using the dictionary before these three idiots found it. In fact, it's hard to argue that anybody could "discover" the dictionary when it's in fact a book created by other people. Thirdly, these children immediately begin to abuse the dictionary, looking up words like "poop" and "weiner." Sure, this isn't quite offering smallpox blankets to women and children, but monsters come in all shapes and sizes!!!
Sorry...Sorry...we just found out we don't get Columbus Day off from work and are kind of bitter. Don't get us started on the Pinta either...
Join Mike, Kevin and Bill as they discover the dictionary, ignore the thesaurus and drop Bartlett's Book of Quotations on a reallly gross beetle.
Digital Video file formats
High Quality (MPEG-2) (294.94 MB)
High-resolution mp4 (iPad, etc.) (175.42 MB)
mp4 (mobile devices) (146.82 MB)
Commentary (mp3) (7.42 MB)
Source audio (mp3) (9.49 MB)
All digital products you purchase from RiffTrax.com are DRM-free, can be played across a large variety of devices, and are yours to keep ... forever! Even if you have a hard drive meltdown, you can always log back into the site and re-download all of your previous purchases.
For our Download and Stream products, you can stream the product to your computer or to your TV via Chromecast, or download to a device that can play the MP4 file format. For more information on our video formats, please see this KB article.
Just the Jokes are simply MP3 files which are DRM free and can be enjoyed on any device that can play this common audio format.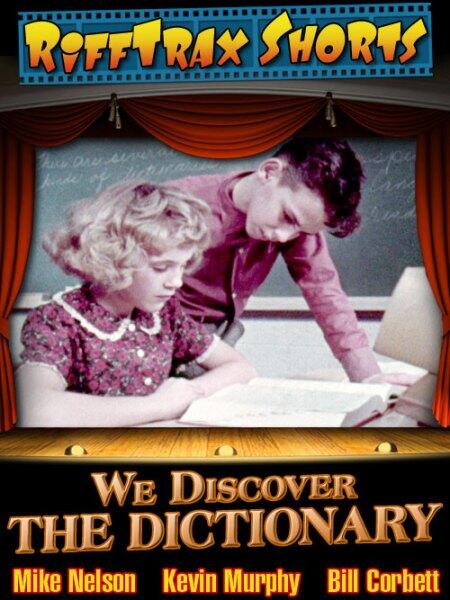 Riffed By