Warty, The Toad
Please choose a format above.
Not just a cruel nickname for the kid in the elementary school cafeteria with an unfortunate skin condition anymore, it's Warty the Toad! Quite possibly our wartiest short yet, and the first to feature real live pond critters voiced by a real live pond person* (*pond person status of narrator assumed but unverified). Warty is vain because he's covered in so many warts, which definitely makes sense. The wiser pond critters try to show him the error of the ways, and the hognose snake tries to eat him, probably because he's bitter that warts are considered flattering while his hognose is worthy of scorn in this confusing, upside-down pond mythos.
Reached for comment, Kermit the Frog has denied all knowledge of Warty the Toad and categorically denies he is the father.
There's a little to learn and a lot to smell at this pond, join Mike, Kevin and Bill for Warty the Toad!
Digital HD Video file formats
Legacy devices (52.69 MB)
All digital products you purchase from RiffTrax.com are DRM-free, can be played across a large variety of devices, and are yours to keep ... forever! Even if you have a hard drive meltdown, you can always log back into the site and re-download all of your previous purchases.
For our Download and Stream products, you can stream the product to your computer or to your TV via Chromecast, or download to a device that can play the MP4 file format. For more information on our video formats, please see this KB article.
Just the Jokes are simply MP3 files which are DRM free and can be enjoyed on any device that can play this common audio format.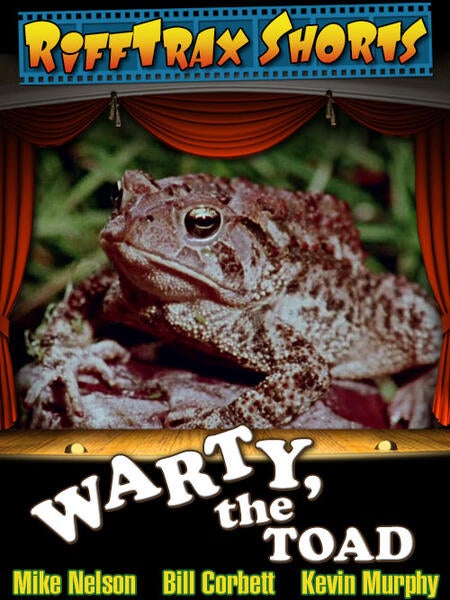 Riffed By