Vision in the Forest
Please choose a format above.
Few would argue that Visions in the Forest rarely end well, especially if they're brought on by the special chocolates the hippie left at your campsite before he scurried off, muttering about spruce bark beetles.  But there's one thing we all can agree on: few Visions in the Forest are more terrifying than the sight of Vaughn Monroe's family.
Yes, Vaughn Monroe, best known for singing "Riders in the Sky" in the short Vision in the Forest, loves the great outdoors, and so does his family, despite the fact that two of them appear to be the living dead.  His youngest daughter, who has yet to adopt the ghastly pallor so fancied by her mother and sister, encounters Smokey the Bear in the forest and learns an important lesson: stay the hell away from grown men who dress as Smokey the Bear and lurk around the forest.
Mike, Kevin and Bill each experienced "Visions in the Forest"* during the riffing of this short.
*Standard amounts of thirst
Digital Video file formats
High Quality (MPEG-2) (152.06 MB)
Zune (Windows Media) (44.42 MB)
Commentary (mp3) (3.85 MB)
Source audio (mp3) (4.74 MB)
All digital products you purchase from RiffTrax.com are DRM-free, can be played across a large variety of devices, and are yours to keep ... forever! Even if you have a hard drive meltdown, you can always log back into the site and re-download all of your previous purchases.
For our Download and Stream products, you can stream the product to your computer or to your TV via Chromecast, or download to a device that can play the MP4 file format. For more information on our video formats, please see this KB article.
Just the Jokes are simply MP3 files which are DRM free and can be enjoyed on any device that can play this common audio format.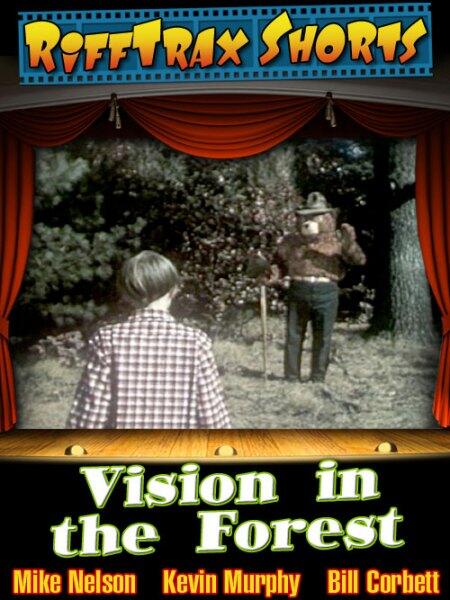 Riffed By