Tuesday in November
Please choose a format above.
It's the first Tuesday in November, and it's time to do your civic duty. It may not be fun, but it's your responsibility. We've been doing it so long that sometimes we forget why, but it's more important now than ever. Yes, it's time to bitch endlessly about Daylight Saving Time.
It's also time to Vote, and there's no better way to get someone to do that than showing them a film where ancient people explain our three branches of government until they run shrieking out of the classroom and directly into a polling place. This film is so old, we only had 48 states when it was made. Now it's rumored that we have substantially more than that! There's no way to know for sure since Coronet stopped making shorts 40 years ago.
Please join Mike, Kevin, and Bill for Tuesday in November.
Digital HD Video file formats
Legacy devices (55.51 MB)
All digital products you purchase from RiffTrax.com are DRM-free, can be played across a large variety of devices, and are yours to keep ... forever! Even if you have a hard drive meltdown, you can always log back into the site and re-download all of your previous purchases.
For our Download and Stream products, you can stream the product to your computer or to your TV via Chromecast, or download to a device that can play the MP4 file format. For more information on our video formats, please see this KB article.
Just the Jokes are simply MP3 files which are DRM free and can be enjoyed on any device that can play this common audio format.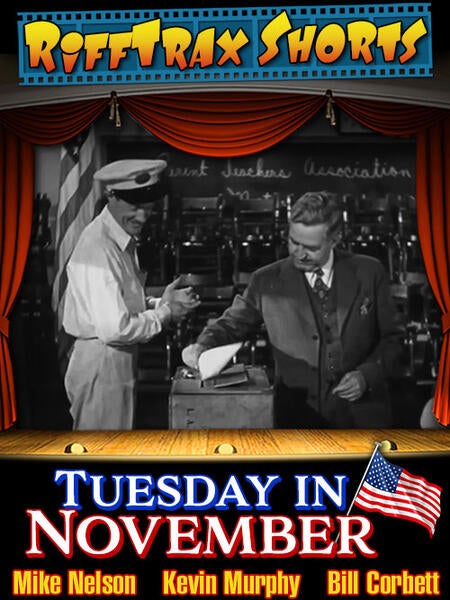 Riffed By