This is Hormel
Please choose a format above.
This Is Hormel is a short in the grand tradition of David and Hazel and Setting Up A Room, where you look at the time remaining on your media player and think "Clearly that has to be a mistake." But no! It's a half hour long Hormel infomercial masquerading as an educational short that must be seen to be believed!
In theory, this short is about Brad and Greg, two boys who while apparently attempting to set a world record for boredom on summer vacation, write a letter to the Hormel factory asking if they can take a tour. To their surprise, they do not receive a letter back asking "What the hell is wrong with you, go play outside!" but instead an invitation to serve as a thinly veiled framing device for a solid half hour of meat footage.
And oh, the meat footage...You'll witness the creation of a mysterious substance known as "ingredient meat." You'll visit the hide cellar, a place that makes Gary, Indiana look like Disneyland combined with the beaches of Maui. And you'll witness the creation of Spam, a substance that evidently is at times purchased unironically.
It's a meatfest of the highest order, and we feel like even Upton Sinclair himself would begrudgingly approve. Just don't touch any machines operated by guys with less than four fingers. Join Mike, Kevin, and Bill for This Is Hormel!
Digital Video file formats
Legacy devices (121.52 MB)
All digital products you purchase from RiffTrax.com are DRM-free, can be played across a large variety of devices, and are yours to keep ... forever! Even if you have a hard drive meltdown, you can always log back into the site and re-download all of your previous purchases.
For our Download and Stream products, you can stream the product to your computer or to your TV via Chromecast, or download to a device that can play the MP4 file format. For more information on our video formats, please see this KB article.
Just the Jokes are simply MP3 files which are DRM free and can be enjoyed on any device that can play this common audio format.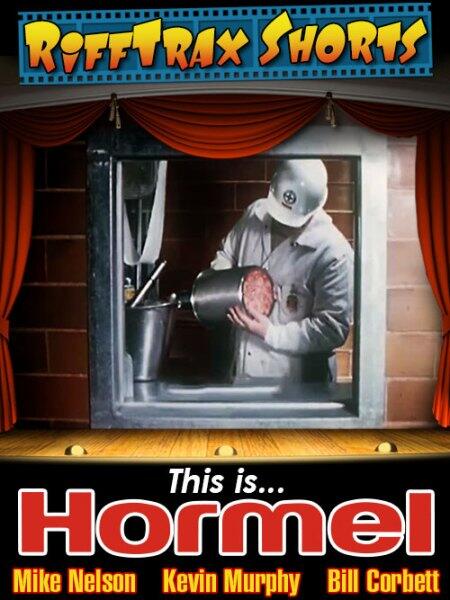 Riffed By