The Value of Teamwork
Please choose a format above.
The Value of Teamwork! No, it's not the fourth Powerpoint slide in a seminar your HR manager required you to attend after your meltdown in the conference room last week, it's our latest short!
And it's a sweet classic tale, all about a boy and his dog. Except the boy is an irritable loner who doesn't play well with others, and the dog talks to him and tells him what to do. Nothing ominous or terrifying about that, right? Fortunately this particular dog is less into commanding murders and more into team-building exercises, being a nice kid, that kind of stuff.
A weirdly sullen boy and his cute and powerful dog, teaming up team-style! Join the team-iest team of all, Mike, Bill, and Kevin for the The Value of Teamwork! Teams!!!
Digital HD Video file formats
All digital products you purchase from RiffTrax.com are DRM-free, can be played across a large variety of devices, and are yours to keep ... forever! Even if you have a hard drive meltdown, you can always log back into the site and re-download all of your previous purchases.
For our Download and Stream products, you can stream the product to your computer or to your TV via Chromecast, or download to a device that can play the MP4 file format. For more information on our video formats, please see this KB article.
Just the Jokes are simply MP3 files which are DRM free and can be enjoyed on any device that can play this common audio format.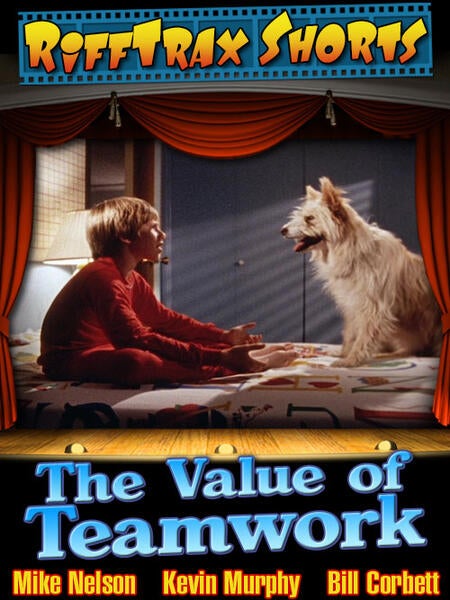 Riffed By