The Tale of Moose Baby
Please choose a format above.
Ladies and gentlemen: Moose Baby.
Think of Howard Carter as first he gazed upon the freshly unsealed chamber of the tomb of Tutankhamen; that should give you some sense of the awe and wonder we felt as we sat in a nondescript screening room poring over a series of colorless and uninteresting shorts only to discover the rare and precious gift that is Moose Baby.
To try to describe it would be to rob it of some of its magic. He is Moose Baby. "But what is it about?" you quite reasonably ask. It is not about anything. It is Moose Baby. "Who made it? Where did it come from?" No one knows. There are no credits, no markings of any kind. It is untraceable. It is a beautiful mystery. It is Moose Baby. He is Moose Baby.
Drink it in, and you will be one with Moose Baby.
Digital Video file formats
Legacy devices (48.26 MB)
All digital products you purchase from RiffTrax.com are DRM-free, can be played across a large variety of devices, and are yours to keep ... forever! Even if you have a hard drive meltdown, you can always log back into the site and re-download all of your previous purchases.
For our Download and Stream products, you can stream the product to your computer or to your TV via Chromecast, or download to a device that can play the MP4 file format. For more information on our video formats, please see this KB article.
Just the Jokes are simply MP3 files which are DRM free and can be enjoyed on any device that can play this common audio format.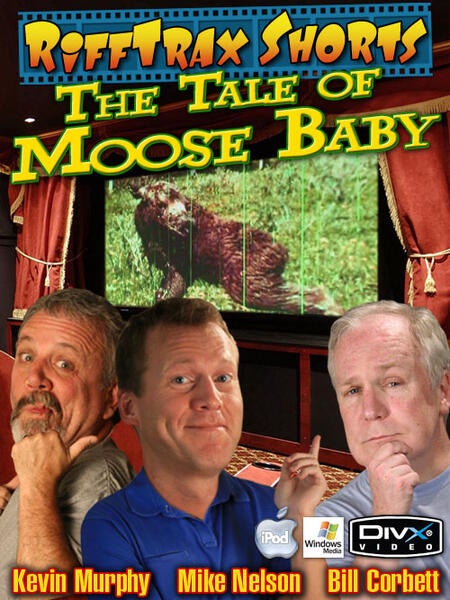 Riffed By