The Red Hen
Please choose a format above.
Our story begins with The Red Hen's brother and their parents being slaughtered by the evil Queen Gedren's army because The Red Hen rejected the Queen's sexual advances.
The Red Hen survives violent assault by Gedren's troops, and even gives Gedren a kind of souvenir: a brutal scar on her face. Later that night, The Red Hen is visited by a spirit who grants her the strength to seek her revenge. In her quest, The Red Hen accepts the company of the mighty Lord Kalidor, but also gives him a warning: she will never lie with any man unless he can defeat her in a swordfight. Kalidor challenges her and they spar, but neither of them is able to defeat the other. They call it a draw. Kalidor at least wins her heart.
Description of our new short The Red Hen or slightly-altered synopsis of 1985 Brigitte Nielsen & Arnold Schwarzenegger flick Red Sonja? Impossible to say. But, either way, there will be plenty of hijinks involving duck urine (that part is true) when you join Mike, Kevin, and Bill for the tale of bloody revenge/docile farm life that is The Red Hen!
Digital Video file formats
High Quality (MPEG-2) (273.57 MB)
Zune (Windows Media) (80.5 MB)
Commentary (mp3) (6.92 MB)
Source audio (mp3) (8.82 MB)
All digital products you purchase from RiffTrax.com are DRM-free, can be played across a large variety of devices, and are yours to keep ... forever! Even if you have a hard drive meltdown, you can always log back into the site and re-download all of your previous purchases.
For our Download and Stream products, you can stream the product to your computer or to your TV via Chromecast, or download to a device that can play the MP4 file format. For more information on our video formats, please see this KB article.
Just the Jokes are simply MP3 files which are DRM free and can be enjoyed on any device that can play this common audio format.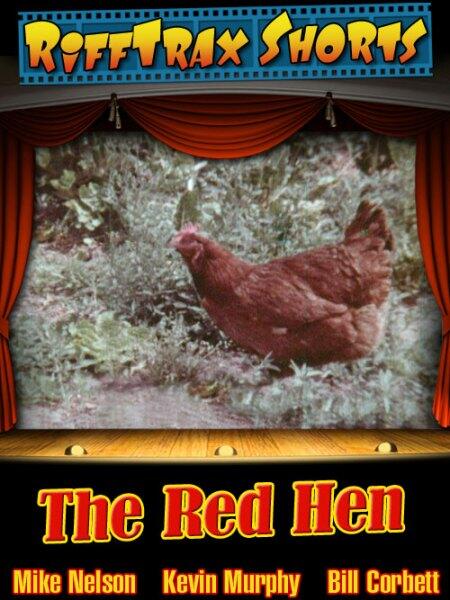 Riffed By