The Film Crew: Killers from Space
Something you should know:
Contains brief, old-timey racism at the very beginning.
Please choose a format above.
After MST3K but before RiffTrax, there was…. The Film Crew! This short-lived but hilarious four-episode project featured our own Michael J. Nelson, Kevin Murphy, and Bill Corbett as three basement-dwelling working stiffs tasked with reviewing movies for their insane boss.
In Killers from Space, an unwitting scientist (King of Blandness Peter Graves) is abducted by aliens and forced to help them with their sinister plan to conquer the earth with giant mutated insects.
It isn't a very good plan, but they're not very competent aliens, hobbled by having to wear hooded onesies and ping pong ball-halves over their eyes. Will he save the world? Of course he will, we're still here, aren't we?
And thanks to the Film Crew, we learn all about that legendary film acting technique called the Robechet - a "sudden, expressionless, dead-eyed closeup" used lavishly in Killers From Space. It's so fun and easy to do, soon you'll be pulling Robechets on all your friends, who in turn will despise you! Try one today!
Digital Video file formats
Legacy devices (322.62 MB)
All digital products you purchase from RiffTrax.com are DRM-free, can be played across a large variety of devices, and are yours to keep ... forever! Even if you have a hard drive meltdown, you can always log back into the site and re-download all of your previous purchases.
For our Download and Stream products, you can stream the product to your computer or to your TV via Chromecast, or download to a device that can play the MP4 file format. For more information on our video formats, please see this KB article.
Just the Jokes are simply MP3 files which are DRM free and can be enjoyed on any device that can play this common audio format.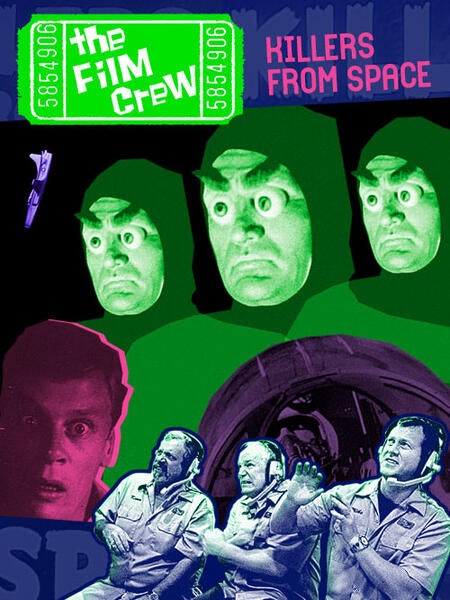 Riffed By