The Day I Died
Please choose a format above.
The Day I Died is a fun, groovy, totally 70s take on the tragic consequences of teenage drunk driving. Plus there's a great Sixth Sense-type twist at the end where you find out that the young narrator was actually dead THE WHOLE TIM--what's that you say? Narrator tells us he's dead from the beginning, then narrates his last day in creepy slow motion? The fact that he's dead is even part of the title? Pretty hard to miss? I should really pay more attention? Fine, arguing person, you win. (Twist ending: there wasn't actually an arguing person THE WHOLE TIME! It was just a lazy rhetorical device! Gotcha!!!)
Come for the beach drinking, stay for the narrator yelling at relatives and friends as they walk by his casket! Like one of these email forwards from your Grandma (complete with 36 point bright-red font and a million little arrows to scroll past) come to life, The Day I Died will scold its way into your heart!
 
Digital Video file formats
Legacy devices (59.76 MB)
High (TV) 480p (272.6 MB)
All digital products you purchase from RiffTrax.com are DRM-free, can be played across a large variety of devices, and are yours to keep ... forever! Even if you have a hard drive meltdown, you can always log back into the site and re-download all of your previous purchases.
For our Download and Stream products, you can stream the product to your computer or to your TV via Chromecast, or download to a device that can play the MP4 file format. For more information on our video formats, please see this KB article.
Just the Jokes are simply MP3 files which are DRM free and can be enjoyed on any device that can play this common audio format.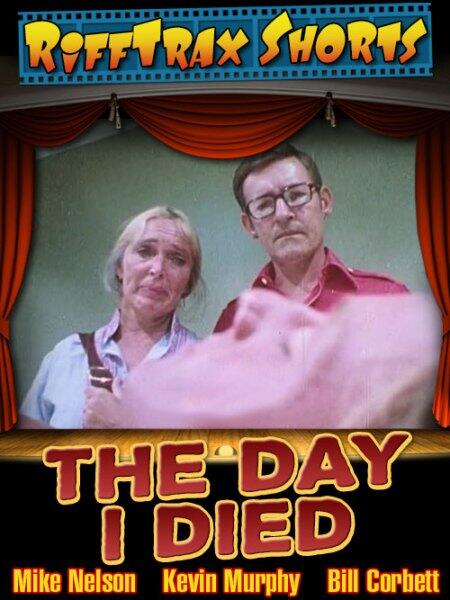 Riffed By