The Calendar: How to Use It
Please choose a format above.
The Calendar. Whether you choose a Far Side page-a-day, an Anne Geddes year-of-horror or Twelve Months of Lifeguards that May Be Used as Flotation Devices, one thing is certain: none of us know how to use the damn things.
Fortunately, five minutes before recording The Calendar: How to Use It, the producers told a PA to pick up a guitar that he didn't know how to play and write some songs explaining the intricacies of the calendar.  The result is quite possibly the most tuneless piece of garbage since The Beatles "Wild Honey Pie", except instead of the charming introductory act of "Ob-La-Di, Ob-La-Da", The Calendar: How to Use It has two spandex clad adults who intrude in a young girl's bedroom in a fashion that Antoine Dodson would disapprove of.  Suffice to say, you will be far more confused about the calendar by the time the thing is done.
Mike, Kevin and Bill team up not only to riff this short, but also to open an eBay store selling vintage 1994 calendars, which are due to fully mature in value in 2017. 
Digital HD Video file formats
All digital products you purchase from RiffTrax.com are DRM-free, can be played across a large variety of devices, and are yours to keep ... forever! Even if you have a hard drive meltdown, you can always log back into the site and re-download all of your previous purchases.
For our Download and Stream products, you can stream the product to your computer or to your TV via Chromecast, or download to a device that can play the MP4 file format. For more information on our video formats, please see this KB article.
Just the Jokes are simply MP3 files which are DRM free and can be enjoyed on any device that can play this common audio format.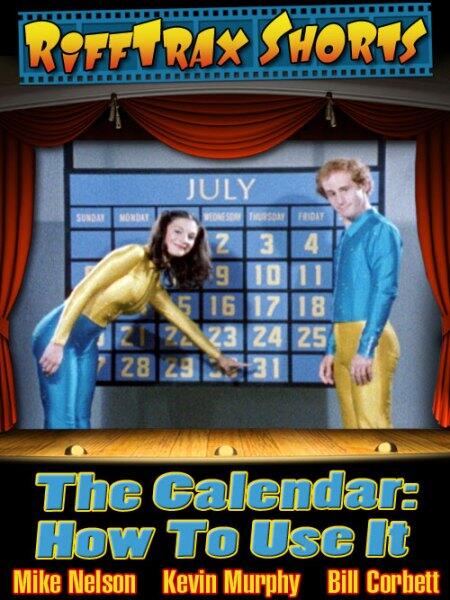 Riffed By