Telephone for Help
Please choose a format above.
What would you do if you visited an elderly aunt only to find her injured on the floor?  Would you regret that you had not been there when she fell from the stepladder, because if you had you could have captured the hilarious moment on video?  Uploaded the video to YouTube, to see it become an instant sensation?  Then awaited the inevitable dance remix, complete with her auto-tuned screams?  And then finally felt a sense of culminated pride when a friend sent you a link to that same remix being played at someone's wedding?  Which you sneakily watched on your Smartphone while visiting your injured aunt in the hospital?
Well, naturally, all of that would be the correct answer in today's world.  But Telephone For Help comes from a simpler time, a time when phones were shackled to walls via so-called "wires" and could only be used for boring, mundane things like calling for help (or as a platform for the work of important artists like The Jerky Boys).  Thrill at the injuries! Shudder in suspense as the dim-witted children decide whether or not to use the phone!  Sweat your face off as you watch an emergency response team so slow they surely inspired the Public Enemy classic "9-1-1 Is A Joke"!
Mike, Kevin, and Bill were gonna Telephone For Help but they accidentally spent three hours looking for the highest-quality "Bed Intruder remix" ringtone instead.
Digital Video file formats
High Quality (MPEG-2) (271.86 MB)
Commentary (mp3) (6.44 MB)
Source audio (mp3) (8.19 MB)
All digital products you purchase from RiffTrax.com are DRM-free, can be played across a large variety of devices, and are yours to keep ... forever! Even if you have a hard drive meltdown, you can always log back into the site and re-download all of your previous purchases.
For our Download and Stream products, you can stream the product to your computer or to your TV via Chromecast, or download to a device that can play the MP4 file format. For more information on our video formats, please see this KB article.
Just the Jokes are simply MP3 files which are DRM free and can be enjoyed on any device that can play this common audio format.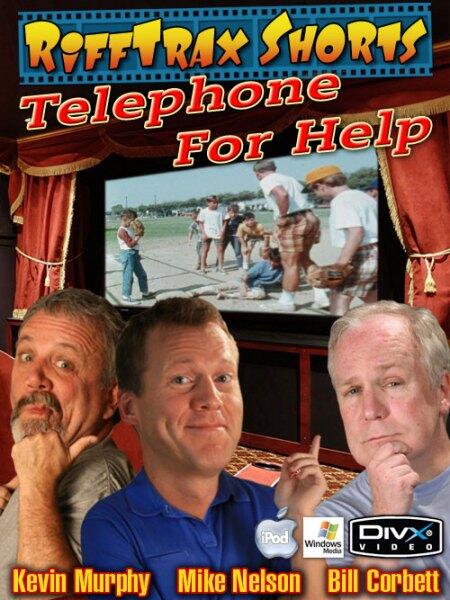 Riffed By