Story-telling: Can You Tell It In Order?
Please choose a format above.
Those sick freaks at Coronet have done it again. Clowns. Just when you thought they'd run out of ways to spread a one minute lesson out over the course of ten minutes, they brought in clowns.
Actually, and quite thankfully, there is only one clown. But his presence is a strong one. Cackling like he's constantly having his butt pinched or possibly suffering a series of brain hemorrhages, he tells us a story about a young boy in search of a rubber band. Presumably the clown is observing the boy from the sewer. At one point in time he brandishes scissors.
What is the short actually about, other than clowns? It was something about showing you the pieces of a story and then seeing if you can put them in order. Just as a test, let's see how your skills are before you watch the short. The pieces are: 1) Utter abject terror, gnashing of teeth and wailing at the horror. 2) The clown appears.
Pretty tough, huh? You better watch the short.
 
Digital Video file formats
DVD Video (MPEG-2) (435.21 MB)
mp4 for mobile devices (86.13 MB)
mp4 for Tablets and TVs (125.01 MB)
All digital products you purchase from RiffTrax.com are DRM-free, can be played across a large variety of devices, and are yours to keep ... forever! Even if you have a hard drive meltdown, you can always log back into the site and re-download all of your previous purchases.
For our Download and Stream products, you can stream the product to your computer or to your TV via Chromecast, or download to a device that can play the MP4 file format. For more information on our video formats, please see this KB article.
Just the Jokes are simply MP3 files which are DRM free and can be enjoyed on any device that can play this common audio format.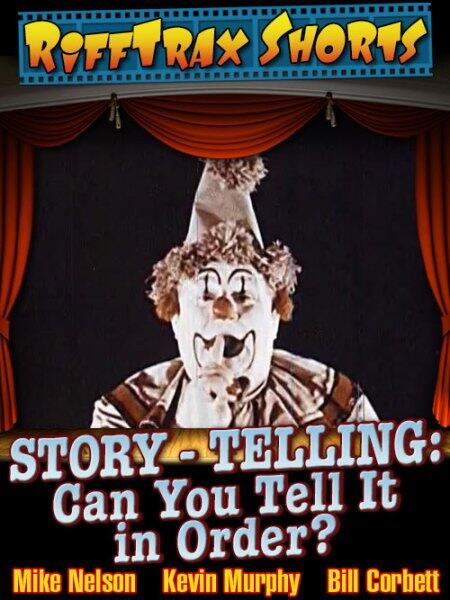 Riffed By