Setting Up a Room
Please choose a format above.
Setting Up a Room is about two women setting up a kindergarten classroom. It lasts for 27 minutes.
To attempt to explain anything more about it would be an act of futility. It is one of the most baffling pieces we've ever encountered here at RiffTrax. It may not be for everyone. Like one of those Magic Eye images, you may have to stare at it for a little while before its brilliance snaps into place. Fortunately, you will have plenty of time to do this, because as we mentioned earlier, it is 27 minutes long.
No detail of the room-setting-up is unaddressed. Blocks are put away one by one. Cubby doors are tested to make sure they can fully be opened. Pegboard placement is hotly debated. And all the while a simmering resentment bubbles beneath the surface between the two leads. Probably because they were forced to appear in a 27 minute short instructing other adults how to set up a room.
We've already said too much. Please join Mike, Kevin and Bill for one of the greatest things you will ever witness.
Digital Video file formats
Legacy devices (113.51 MB)
All digital products you purchase from RiffTrax.com are DRM-free, can be played across a large variety of devices, and are yours to keep ... forever! Even if you have a hard drive meltdown, you can always log back into the site and re-download all of your previous purchases.
For our Download and Stream products, you can stream the product to your computer or to your TV via Chromecast, or download to a device that can play the MP4 file format. For more information on our video formats, please see this KB article.
Just the Jokes are simply MP3 files which are DRM free and can be enjoyed on any device that can play this common audio format.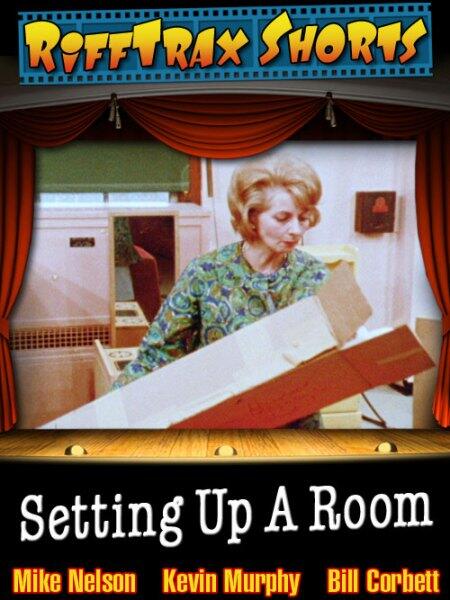 Riffed By